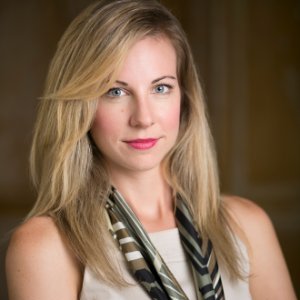 My name is Radell Peischler. After getting a divorce at 29 years old, I thought I had all the time in the world to figure myself out as well as have children. In 2010, on my 30th birthday, my sister mentioned to me that I should consider egg freezing and tried to educate me about how fertility decreases with age. I seriously laughed her out of the room, because I felt free as a bird.
When the years started going by faster then I would prefer, I realized egg freezing might just be a viable option. At the age of 33, I didn't have the immediate urge to be a mother or let alone find the right guy to go on that journey with me so I was torn.
I struggled with the idea of egg freezing. It was a complicated decision for me. The financial burden of the procedure weighed on my mind.  My thoughts debated if freezing my eggs was "the right thing to do," in the eyes of the universe, God, religion. Also accepting the fact that I wasn't married anymore, being raised in a conservative family, and how egg freezing was not a traditional method for family planning was very hard for me to move past.
Let alone struggling to trust the science, technology and medicines I was about to voluntarily put in my body.  I was worried about the dangerous or long-term affects medications like these could cause and was one of the last and final hurdles. Trying to think about all of these items, let alone make this decision with the lack of data, information, and other women's stories, meant uncertainty and indecisiveness. Hence the reason it took me 4 years to decide. Fast-forward another year when I finally decided to pull the trigger.
In September 2014, I completed one round of egg freezing. Coincidentally, it happened to be the same time when companies like Facebook and Apple announced their egg freezing options for their employee benefits. Still unsure about my decision, despite the media discussions about egg freezing, I felt lonely and anxious throughout the process as well as the months immediately following my decision. I turned to writing to help me process these feelings. Writing connected me with my silly thoughts, my journey, and my story.  It connected me to my egg freezing process, before, during and now after. Now I love that I did this for myself. You can read more of my thoughts on why I decided to freeze my eggs and how I feel afterwards on my blog.
 Facebook Radell Peischler
Twitter @RadellPeischler
Instagram @RadellPeischler
LinkedIn Radell Peischler