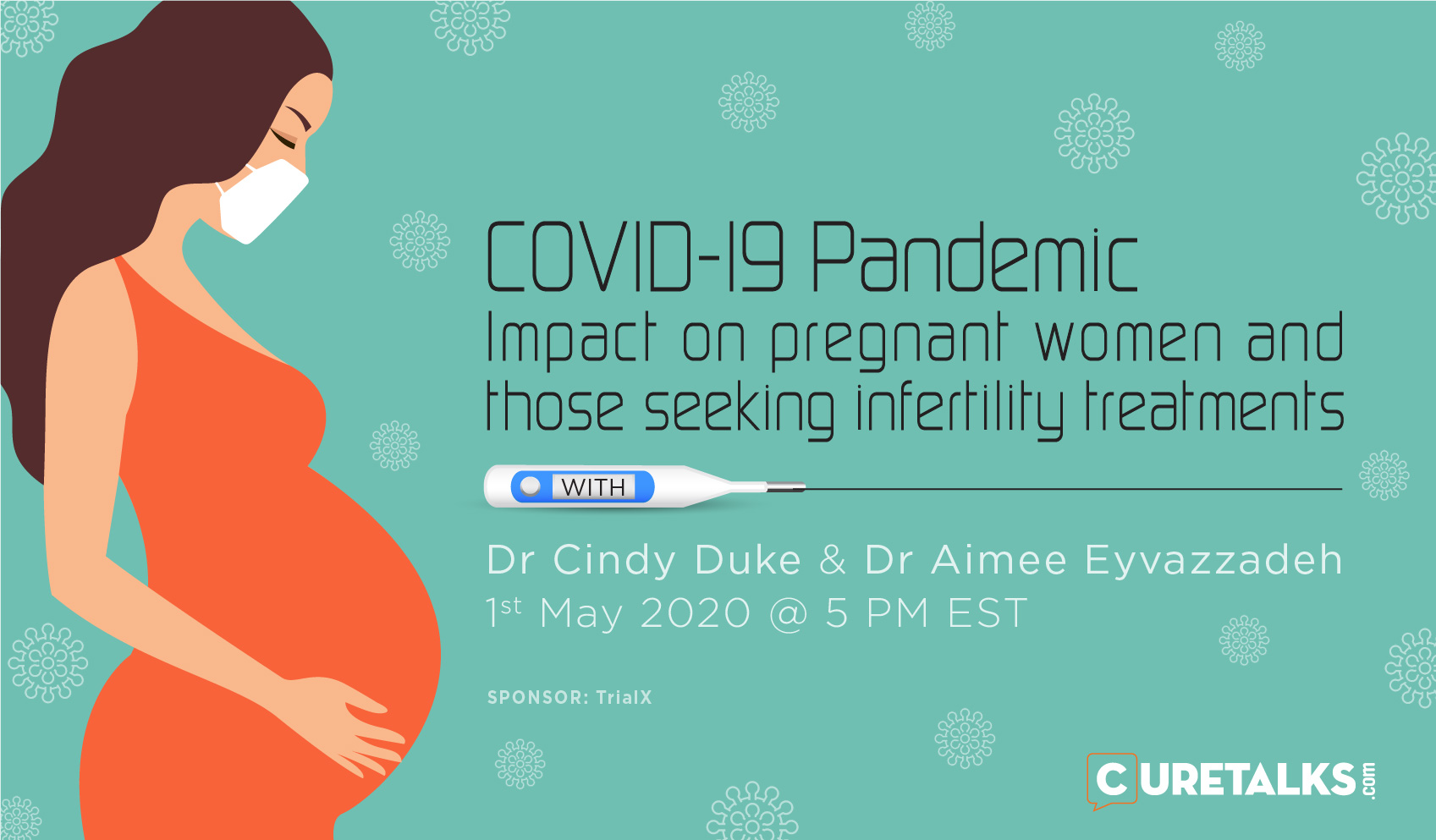 Impact on Pregnant Women and Those Seeking Infertility Treatments During COVID19 Pandemic with physician experts Dr. Cindy Duke & Dr. Aimee Eyvazzadeh.


Currently, very little is known about the impact of COVID-19 on reproduction and pregnancy, but as the COVID 19 pandemic began to affect lives around the world, out of an abundance of caution, the ASRM task force released a mandate on March 17, 2020 recommending fertility clinics to suspend all new infertility treatments, cancel embryo transfers, and suspend all elective surgeries.


Almost a month later, in an update the 2nd released on April 13, 2020 the ASRM states, "While it is not yet prudent to resume non-emergency infertility procedures, the Task Force recognizes it is also time to begin to consider strategies and best practices for resuming time-sensitive fertility treatments in the face of COVID-19."


We are talking to reproductive endocrinologist and virologist Dr. Cindy Duke of Nevada Fertility Institute and infertility specialist Dr. Aimee Eyvazzadeh (The Egg Whisperer) to learn about the rapidly changing recommendations in this field, how the patients are getting affected and the future landscape of infertility treatments.


Dr. Cindy Duke | Dr. Aimee Eyvazzadeh | Amy Schmidt Zook  | Valerie Landis | Shweta Mishra

Live Talk on May 01, 2020, 05:00 pm EST | 02:00 pm PST

Talk Format Details
CureTalks is an online Talk featuring a leading expert in conversation with a panel and the audience. The audience can ask questions from the panelists LIVE on the talk by dial-ing in. To hear the talk via phone or on-line, please add your email on the left; we will send you Live Talk access details. You can also write your questions in the Comments/Questions section below and your question maybe selected to be featured on the talk.


Original link CureTalks posted 1 May 2020: https://www.curetalks.com/covid19-pandemic-impact-on-pregnant-women-and-those-seeking-infertility-treatments/