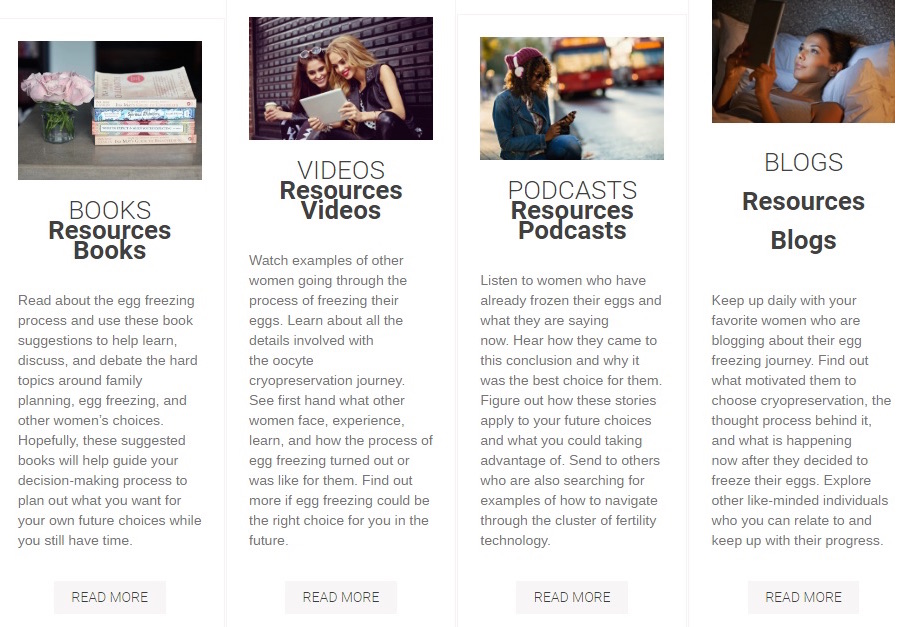 Links to a fantastic resource page that will help you find out a great variety of opinions, facts, and information on Egg Freezing.
Throughout this project, I'm continually trying to learn as much as I can about the Egg Freezing world and the dynamics. The more I know about this topic, the better I can design this documentary to accurately portray what these women go through to ensure motherhood one day, and their motivations behind egg freezing.
One thing I've noticed and one thing many of my female interviewee's have all mentioned is that there used to be a serious lack of real information and opinions about egg freezing on the web, however, that is a thing of the past. With the growth of blogs and social media, there's a lot more useful and intimate accounts of what the process of oocyte cryopreservation can really mean for a woman.
One great resource page is on Valerie Landis blog Eggsperience. It offers a plethora of blog links, book titles, videos and more, to help you navigate the best and most appropriate method of information for you. Check it out!