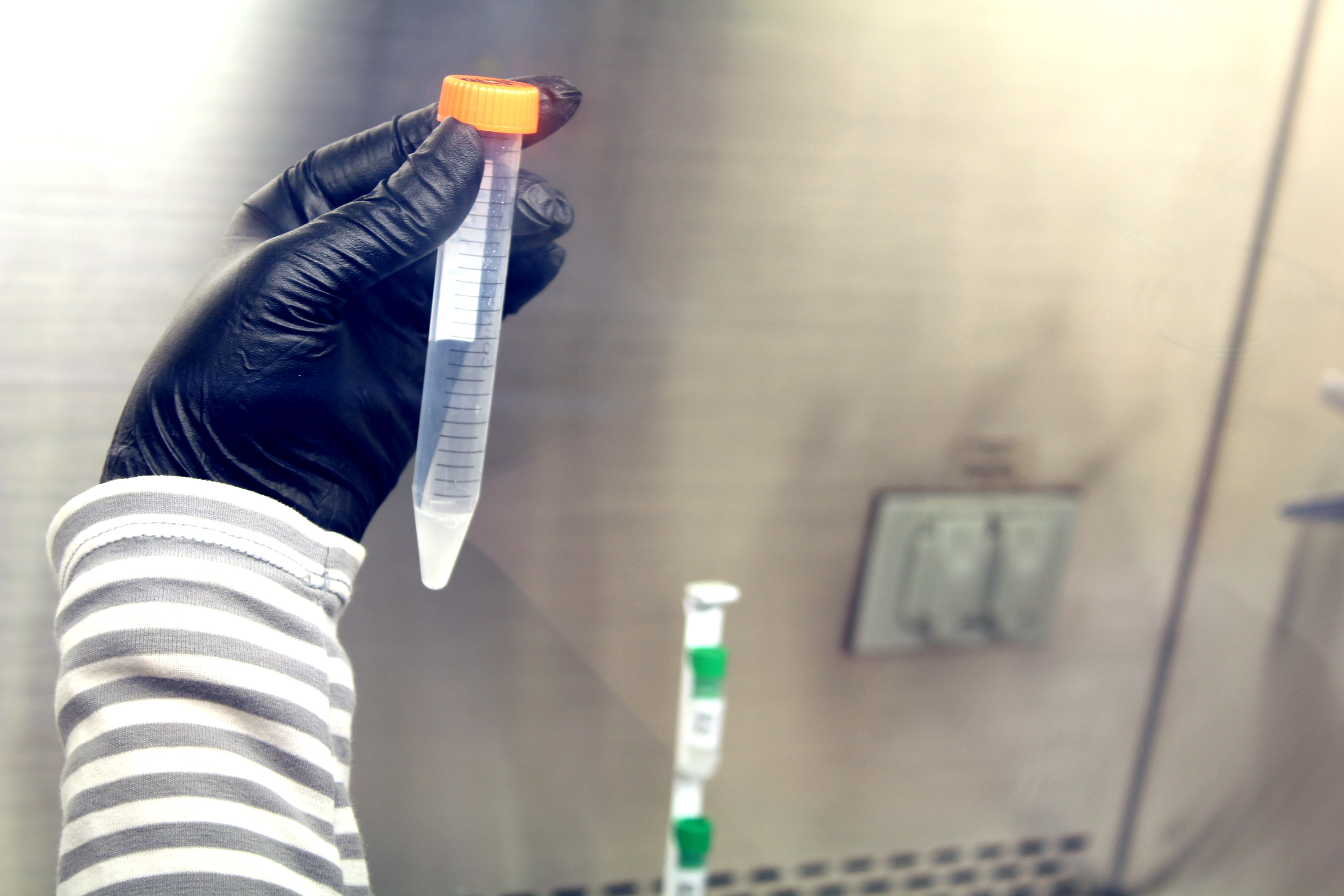 "Becoming a parent is not about what you give up when you have a child, but what you gain from having one. It is the moment when all of life's battles suddenly seem worth fight for." –Unknown
After researching and eggsploring co-parenting, sperm shopping was beginning to feel just as hard to navigate. I had begun the process of browsing through a long list of cryobank options, in case my selection of co-parenting options doesn't pan out. The choices are overwhelming and rather eggxausting to say the least. I had no idea there could be so many sperm banks. Here is a sample list of the most common ones I found.
Through my research, I was learning a lot about sperm banks and donation samples. Up until this point, I had not given much thought about sperm banks. But as I dived in head first, I was starting to feel like I wanted to give the sperm industry a 21st Century makeover. In this wonderful world of technology, how is there not an app for selecting sperm, automated system for weeding out critera, or something a little more fancy then what appears to a bad Google search version of sperm shopping. Some of the banks do not have adult photos for example or do extensive DNA genome sequencing testing. I had a few friends that have chosen the path of single motherhood or motherhood by choice and used sperm donation, but it was never a big discussion point. There is so much to compare when looking at all the sperm banks. How many donors do they have in the database, do they guaranteed motility count, what is their family donor limit, prices and shipping costs … to start the list of questions.
It is not as simple as it might seem. Most donors have been turned away for one reason or another and not able to enter the program. One sperm bank talked about their acceptance rate for sperm donors is 7 in 1,000 applicants. Some don't make it past the rigorous genetic or STD testing. I'm not sure if all of that is comforting or not. I would like choices, but obviously, a screened donor and all that paperwork checked would be preferred. However, it isn't like I would ask for medical genetic and cancer history from a person I was dating, so part of me thinks I'm looking a donor differently than other real guys I meet in everyday life. I mean don't we all have some kind of mutations, genetic disorders, or carry a rare mutation we may never know about? Likely we are.
What I'm really struggling with is the idea that my child, if I should use these embryos I would create, would be part of an extended network of half siblings and technically be biologically fatherless. How would my future child feel about not knowing or really knowing who the other half of their makeup was about? Would my future kid feel like he/she was missing something? Would they be upset with me for choosing this family planning option? Or would they be happy as can be and never really feel like they were missing something? These were questions I would not be able to answer or find answers for until the situation was already created and too late to change. As I was browsing through all the National Siblings Day photos on Instagram the last few weeks and I couldn't help but think about, what if I had half siblings I didn't know about? How would I feel about that? Maybe the reason I felt so healthy and happy is that I didn't worry about those questions because I knew my answers for those questions in my situation. But how many people do you know that grew up in harder home life environment because their parents split, faught, or had a nasty divorce. Is that situation much better? It was debatable that a loving home with only one parent might out weight any home that had that hatered or drama.
Later, I discovered that that cryobanks do set limits on the number of offspring produced from a single donor. However, that sperm donor could go to another bank and it wouldn't necessarily be tracked or reported, so even if these "reported" numbers say there are X number of families, it really means there may be another 50 (or more) babies out there who are not reported. An estimated 20-40% of women never report back their live births to the sperm banks. The donors are never again asked to update their medical information (which makes their medical record just a snapshot of one day) who may not have report accurately about family history. If there are medical situations, most families don't have the opportunity to learn about this type of information.
I tried to convince myself that I didn't care about this number but then realized it really does bother me. I recognize that there is a high likelihood that my child will have a couple of half-siblings out there, but already knowing that there would be at least 25 was more than I could stomach. I didn't want my life to turn out like the movie, "The Delivery Man" or the original version "Starbuck" and the donor I choose to have 500 offspring, so goodbye donor #5994.
After talking with several friends, researching the sperm banks, and discussing with my doctor, I have decided to choose a sperm donor from Seattle Sperm Bank for my own personal journey on this great sperm race and selecting the other half of my future children's genetic genes. I felt like Seattle Sperm Bank has the most reliable, trusted, and had the widest range of sperm to pick from.
I'm not sure if I will make embryos just yet in my next egg freezing round, but I'm allowing myself to go through this process with the least amount of self-pressure and expectations as possible. I have time, I don't have to make this decision overnight. I can debate it, contemplate it, and mull over my decision. I will likely keep the sperm frozen separately from my frozen eggs instead of making embryos right now. Even though I'm doing another round of egg freezing very soon, I am young enough that if I want to make embryos later instead of using my egg to create embryos I may not want to use later. This doesn't have to be my baby's daddy, but it doesn't hurt to have a backup for my backup (ie: Plan C). I felt a sense of peace wash over me, my key decisions were being set and made.
I want to bring you along as I go through this journey navigating the sperm banks and cryobanks to assess what it feels like to choose a donor. Hopefully, during this eggsperience I can give perspective on what to expect and how to plan or make your own choices about your family future. This is just the beginning of possible outcomes … I'm trying to enjoy the ride. More to come.