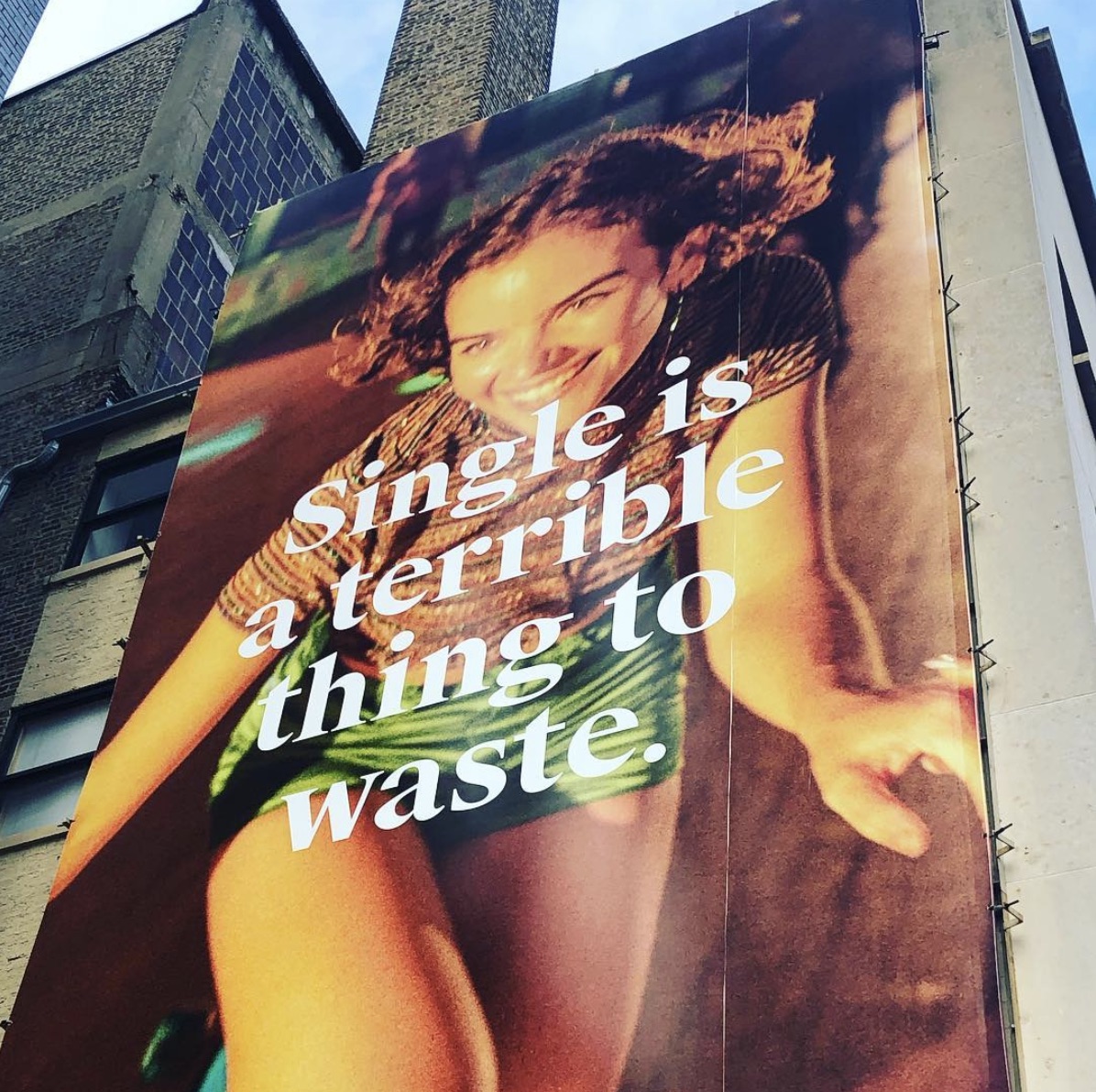 I came out of the holiday season and into the new year with guns blazing, expectations as high as my heels, but my head still in holidaze. I was finally ready to move on from the dating relationship I was "half-in" for the last eight months. It was time. My friends were tired of telling them the play-by-plays or hearing about the last thing he said and did. Time to get back on the dating apps.
After spending a few cold winter evenings drinking wine as I joined all the swiping apps, my profile was finally ready for prime time. I exchanged messages with a handful of hopefuls and wishing I was meeting people in real life (IRL) again. This is good I told myself, you are getting out there, testing the waters, meeting new people.
Meanwhile, my third-cycle of egg freezing and planned "eggcation" was suddenly postponed due to lab equipment delays at the clinic. I was waiting for my doctor lab results to finish enrolling with SAFE app. What does one do when the culture of dating has shifted and suddenly the game has different rules. I feel like part of the reason I'm single today in my mid-to-late thirties is that I'm a by-product of my generation.
I felt like deleting the apps. Keep going I told myself. You might find someone nice or interesting. Then I swiped on a familiar face. I took a chance and swiped right. Who did I land on? None other than comedian Paul Farhahvar and host of the "Singles Only" podcast. And we matched.
Funny story between Paul and I … We actually met nearly four years ago in my neighborhood outside of a restaurant the day before Valentines. Not an easy thing to forget. His buddies were chatting it up with my friends and asked us to join them as they head up north and to go to the Laugh Factory to watch Paul's performance. So we went. It was a fun night, but not much to report.
Paul is a lawyer turned comedian. He started the Singles Only podcast to discuss his favorite topic. Since he sleeps most of the day time and entertain people at night, it isn't exactly the easiest thing for one's dating career, so I get why he started a podcast. After we matched online, we decided to meet up again offline. Soon we were recording a chat for his podcast about dating and egg freezing. Check out our discussion on the Singles Only Podcast — Episode 137.
I always say, don't decide if you are going to freeze your eggs or not, based on your current relationship status. Also, don't be too hopeful that freezing will solve all your dating problems either. Anytime you carve out time to meet someone new, there are inherent awkwardness and gamble, but you have to take that chance in order to find love.
Looks like traditional swiping is the new replacement for meeting at a bar. It seems counterintuitive to try to fight the system. I'm still trying to figure out why it seems so difficult to get to know a person on a deeper level than just a short-term intimacy fling. Maybe second-dates are the new first-dates and day-dates or coffee encounters are the new way to get to know someone. Maybe dating is dead entirely. I will keep you posted on the single, but dating, not dating status as it progresses.
Original post on Singles Only Podcast 18 February 2019: https://www.paulfcomedy.com/singles-only-podcast.html