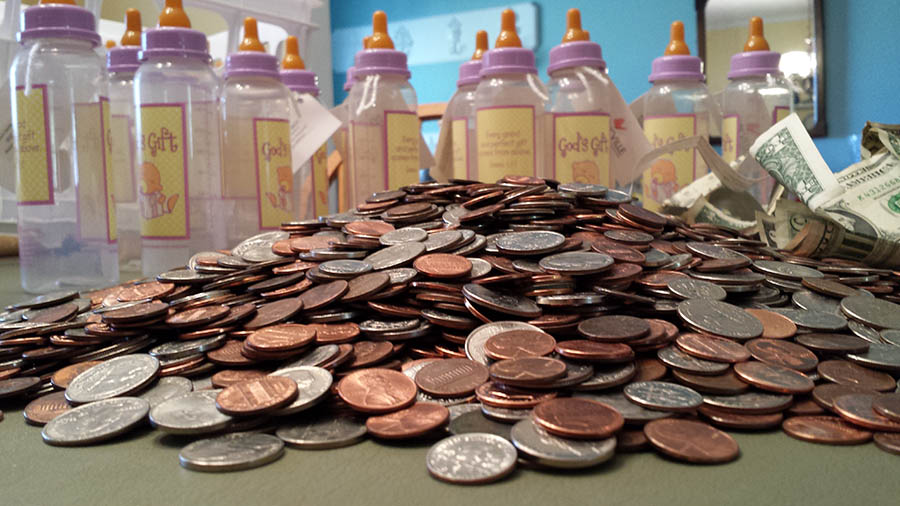 "Fear the person who has nothing to lose. The most dangerous creation of any society is the person who has nothing to lose." ― James A. Baldwin
Start off by being your own advocate. As with anything that might happen to you in life, use your resources, do your homework, and contact the people you know who may have gone through similar themselves. When preparing to start a cycle, find out who will handle your prescriptions within the clinic. It will likely be the clinical assistant, nurse, or IVF coordinator. Ask this person what you will be prescribed and which is the most cost-efficient medications pharmacy for your insurance plan.
Take the initiative and call your insurance company and ask the pharmacy yourself. Don't wait for the clinic to call for you or someone to hold your hand find out ahead of time. Nothing is worse then learning you went to the wrong pharmacy or the wrong doctor that doesn't cover your medications or visits on your insurance plan. Find out those details before you start. Be proactive when speaking with your insurance provider to determine their preferred brands can help ensure your physician prescribes the most cost-effective medications. There are a few fertility companies that offer similar drugs.
Look at your policy plan coverage or ask your HR director for the Summary Plan Description that clearly describes what is actually covered inclusions/exclusions. Ask the billing coordinator at the fertility clinic which CPT codes are being used and will be submitted for billing. CPT codes are the billing codes used by the facility to reclaim and bill for the procedures and doctor visits that are performed. Sometimes there is fertility treatment coverage, but not for certain CPT codes. Know which codes are covered and not covered by writing down the general codes and asking your insurance company.
For example, some diagnostic tests are covered, but not the actual treatments. Talk to your fertility clinic about any out of pocket costs not covered by insurance. Ask if there are financial plans to help make your cycle affordable or if they have payment plans. Find out if your doctor is in-network or out-of-network. If you don't have infertility coverage, petition your employer to provide this coverage. I have definitely seen employers successfully add fertility treatment insurance coverage, and even have it apply retroactively to cover a procedure that happened early that year. It doesn't hurt to ask.
Question, questions, questions. Ask a lot of questions and get to know your medical schedule and protocol. Understand what each drugs does and how it works in your body. This step is especially helpful for patients planning to pay out-of-pocket. Most pharmacies will contact the patient directly and be able to give you an estimate for the medication before filling the prescription. Knowing the type of medications prescribed and the cost associated with the medications.
Don't forget to do your homework. You don't have to be uninsured or underinsured to learn about and consider a pharmaceutical financial program for medication. Several pharmaceutical companies offer financial programs for medication with the goal of helping make the medication aspect of care more affordable. You won't know if your medications could be even more discounted than what your insurance offers unless you try. First find out the name of your medication, next learn which drug company makes that product, then go to that company and product website to search for discounts.
A prime example of back when I sold birth control, I knew we use to give out samples of our medications to offset the overall yearly costs and encourage people to try the pill. I personally took a different birth control that I didn't sell and made by a different pharmaceutical company. I knew that company had manufacturing coupons to discount the medication since they didn't give out samples. This program offered additional savings to your existing insurance coverage. Each year it only required you to take a quick questionnaire to receive the discount coupon to then give to your pharmacy. When I did, I qualified for an additional half off my co-pay and insurance's coverage. Not every drug has a plan like this, but the point is it doesn't hurt to try. What do you have to loose?
Another good recommendation is to ask your insurance company for a letter of predetermination of benefits before you start treatment. Get it in writing. Take careful notes and write down all of the phone calls you have with your insurance company and who you spoke with. Get each person's name that you spoke with, the time, and the date. Most insurance companies require that their employees also document all phone conversations or have a recording service so they can monitor calls. You can ask for a copy of these notes that are in your records to be sent to you.
Explain to your clinic what your insurance will cover so that they can choose the correct billing code for testing and treatments of underlying conditions, if applicable. It may be possible to buy an insurance policy or rider for your current policy that includes insurance coverage for IVF. So that is always a good backup plan when you are serious about starting a cycle.
Many women have leftover medications from previous fertility cycles. Start asking your clinic or checking your fertility center's form boards to be connected to another patient for possible donations of medications. I know when I finished my cycle that I had several medications left over and never even opened. I finally found a girl in St. Louis who needed the medications and didn't have insurance coverage for the drugs that I was able to donate them to. If you also have medications left over after your cycle and you plan to be done, reach out to these local places and don't let your meds go to waste. I know countless of people that would be thankful for your donation.
Here are several Financial Programs to help get you started on your homework for discounts and programs you can access or take advantage of:
Ferring Fertility Financial Programs
IVF Greenlight Program
Heart Beat Program
For women who have been diagnosed with cancer, it can be overwhelming. If you are of reproductive age, future fertility may be a concern. For patients pursuing fertility preservation services prior to cancer treatment, Ferring Pharmaceuticals has developed the Heart Beat Program to help ease some of the financial burdens. Learn more at Heart Beat Program (https://www.ferringfertility.com/paying-for-treatment/save-on-your-medication/heart-beat-program/).
Ferring Savings Program for cash paying patients.
EMD Serono Financial Programs
Co-Pay Savings Card
EMD Serono Compassionate Care Program
Merck and DesignRx Discount Programs
Co-Pay Savings Card
Finding ways to make medications more affordable doesn't have to be a daunting task. You can make every penny count. Working with your dedicated medical team to identify the most affordable options can help to reduce the out-of-pocket expenses associated with fertility treatment. Do you have any insurance tips or cost savings tips to add to this conversation? If so, we would love to know them. Please join the conversation and let us know your tiny bits of knowledge to pass along to anyone considering egg freezing. You don't have to work for company giants like Apple or Facebook to make egg freezing a reality. The more we share and give the more we receive.