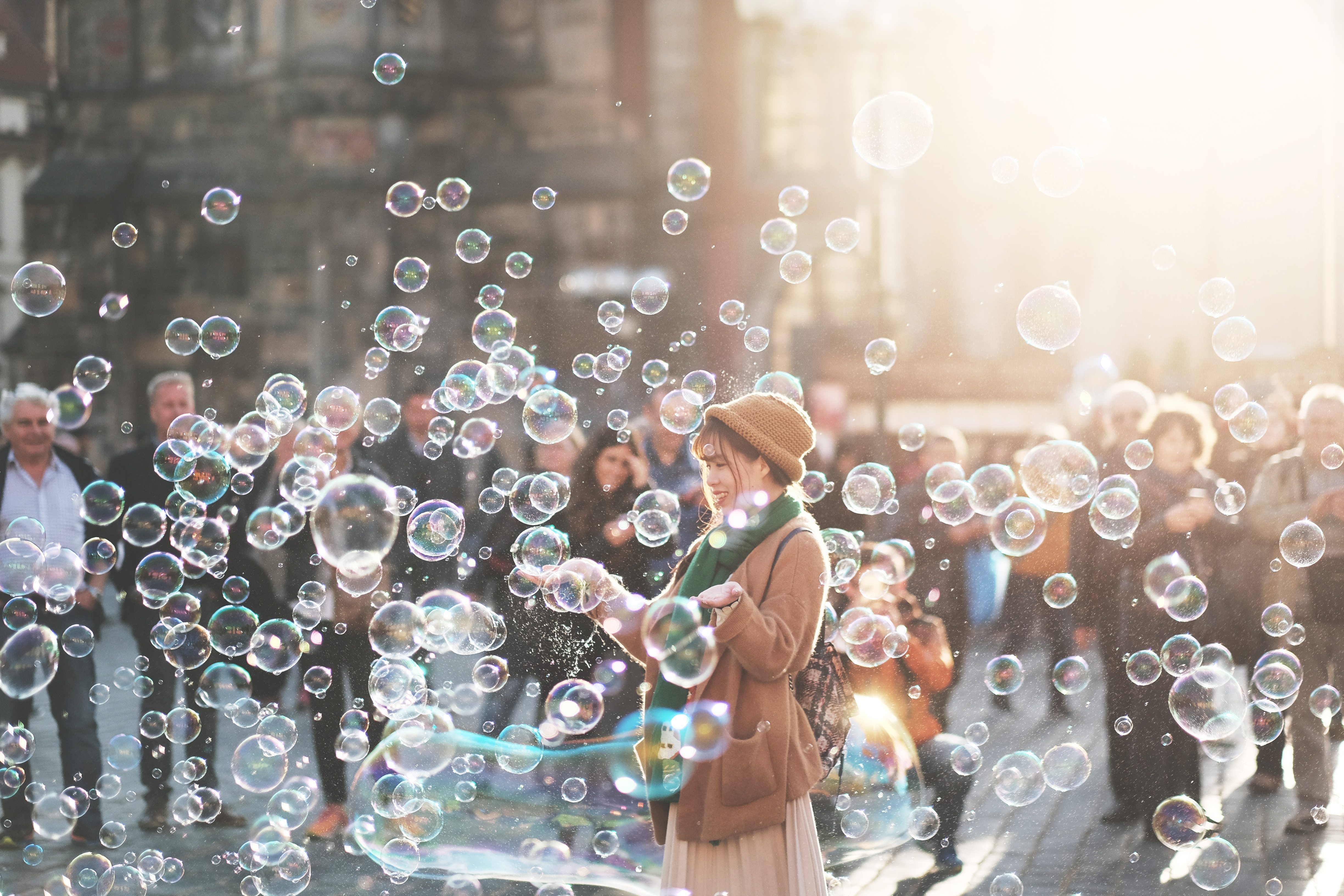 Did you know that you can predict your ovulation? While you are likely familiar with pregnancy tests, smart technology can predict ovulation now too. Ovulation devices monitor many things besides your cycle and peak times to become pregnant, but are essentially useless without understanding how to use each of them properly. Over the last several months, I've been off birth control and monitoring my cycle closely. The timing seemed appropriate, since I recently finished my second egg freezing cycle in November 2017. I wanted to conduct my own research to understand these different devices. So many new ones have been hitting the market and as a consumer, it can be overwhelming to which one is right for you. I wanted to provide pros and cons of each method to help you evaluate which one is best for your lifestyle or budget. Hopefully you will gain some insight from the information that I've collected.
Let's first start by exploring the advantages of how ovulation predictors work. Most women don't pay much attention to their ovulation schedule. Ovulation can be measured by the LH hormone in your urine. The LH hormone rises to initiate ovulation. You can see that ovulation occurs when the LH level spikes usually around mid-cycle or 10-15 days after your period. This rise in LH will trigger your body to release an egg. To prevent a pregnancy, women can abstain from vaginal intercourse on their fertile days,which are the 72 hours before, the day of, and the day after ovulation.
There are over 61 million women in the United States of reproductive age (15-44 years old). About 62% of all women are currently using some form of contraception (77% are married, 2% have never married). However, over 19,126,000 women don't use any form of contraception. Breastfeeding can be used as birth control for up to six months after giving birth, as long as continuous, unrestricted breastfeeding is maintained during the day and night. This is not recommended however, as it often fails as a natural family planning option.
Most women are unaware of the user failure rate for hormonal contraception. Some studies indicate that the typical user failure rate for injectable contraception is about 4% and increases to 10% for oral hormonal contraceptives. In the United States alone, 50-60% of all pregnancies are unplanned. The most common reasons for the high failure rate of hormonal contraception are incorrect usage and contraception failure, both of which can result in accidental ovulation.
Fertility awareness-based methods are ways to track ovulation — the release of an egg — in order to prevent a pregnancy. It is recommended to consider yourself fertile unless you can prove otherwise. By continuing to believe you may be fertile, you can increase your chances of conception.
As technology has expanded options around fertility, women have been looking for alternatives to expensive fertility treatments and hormonal birth control to track their cycle. Here is the list of ovulation products that were evaluated, pros and cons, fees or costs for the product, how each device works, and where you can purchase the technology. I think picking one or two products is a great way to find a balance in the data. Ultimately, I recommend finding two of your favorites to get to know your cycle.
Eveline (Urine Ovulation Test and App)
KNOWHEN (Saliva Ovulation and Fertility App Test)
OvuSense™ (Vagina Sensor Monitor)
Tempdrop (Wearable Skin Sensor Monitor)
iFertracker (Wearable Skin Sensor Monitor)
YONO (Wearable In-Ear Monitor)
Ava (Wearable Bracelet Monitor)
Smarty Pants (Wearable Clothes Monitor)
EarlySense® Percept™ (Mattress Sensor)
Cost: $39.95 (10 count urine strips) or $75 (30 count urine strips)
Pros: If you are into the old fashion way of monitoring your ovulation with pee sticks, then this is the new, perfect, modern way to measure.This is by far the most affordable option. It is a combo of a device, urine stick, and phone app. It works very easily and the app can help decipher what your readings mean for you. There is a pretty low initial investment cost for this product.This might be an okay option to use in the beginning, unless you find yourself several months down the line and still not pregnant. The app is very user friendly and the device works well with many types of phones.
Cons: The biggest draw back is handling your own urine in order to conduct this test and planning time out of your day to run the test. It needs some consistent testing back to back to get you the best ovulation time and work as designed. If you have a busy on-the-go lifestyle, it might be hard to keep up with over time and keep enough stocked each month, but it is travel friendly.
Where Can You Buy: Select retailers, Amazon, Eveline website (use EGGCLUB code for discount).
Cost: $49 USD (5 tests per packet | regular price $69)
Pros: KNOWHEN is a similar concept to the urine testing strips. Once you purchase the device it has unlimited usage. Testing your saliva is relatively easy and fast to catch 5 most fertile days between menstrual cycles. There is little to invest in up front to do this test. The accuracy depends on your ability to continue using it over time. KNOWHEN also has a personal Fertility monitoring App to use in combo with the device to help you interpret your results. When you buy KNOWHEN advanced ovulation test kit and download the app, you will receive and exclusive offer for $10 Visa Gift Card.
Cons: Not many studies have been done on the correlation of saliva and ovulation. KNOWHEN is the only saliva ovulation test with Clinical Studies performed in US for FDA in 2014. The study compares results of KNOWHEN to blood test and ultrasound. While it can help narrow down the window of when you might be ovulating, routine testing is required for better results, so if you are a person on-the-go this might be challenging.
Where Can You Buy: Select retailers, Amazon, Knowhen website (use EGGCLUB code for discount).
Cost: $99.00 USD (Device + 30-day subscription) or $299 USD (Device + 12 months subscription)
Cost: £79 (Device + 30-day subscription) or £199 (Device + 12 months subscription)
Pros: There is a ton of data behind this product which got me initially excited about using the device. It was developed in the UK by trusted experts in fertility. The device monitors great temps, but nothing else like sleep, heart rate, breathing etc like other smart monitors. This device uses a vagina sensor and is very accurate for baseline temperature to help predict ovulation. This product is good for women that have PCOS to help monitor their cycle more effectively.
Cons: Keep in mind the device must be inserted for at least 4 hours. Be mindful if you go to the bathroom or want to have sexual activity at night because the device could fall out or need to be taken out. This does have a monthly subscription cost. To download your data each morning  you will need to plug in the adapter which will need a special connection for the new iPhone X. You can transport this product if you are traveling, but make sure to bring the connector and device.
Where Can You Buy: FertilityFocus OvuSense website or DrFertility website (use EGGCLUB code for discount).
Cost: $150 USD (1-year on warranty and returns minus shipping)
Pros: Detects motion, temperature, and other data points while you sleep. All the data is stored on the cloud based system so as long as you wear the device you will never miss collecting your data. It can be used to track your cycle, attempt natural conception to get pregnant, or to understand your body better. The price for Tempdrop is slightly less than other bracelets on the market ($100 difference) and has similar tracking components. The app was easy to use and the product has a great back story of the reason it was created. Just check out their user video: https://vimeo.com/88012618.
Cons: As with any device you must remember to wear it each night in order for it to be effective. The app could use some more integration for collecting or summing up the data in an easy to digest way. I also wonder if it ever needs to be charged over time or if there is a battery of some kind in the device.
Where Can You Buy: Tempdrop website (use EGGCLUB code for discount).
Wearable Skin Monitor: iFertracker
https://ifertracker.com
Cost: $109 USD (Device) + $14.99 (refill patches)
Pros: While the device it self is reasonably priced compared to other trackers, I didn't really like the refill patches concept. I found myself trying to reuse the sticks. I would say for the most part it collected average data but would some times fall off.
Cons: There is a battery that would need to be replaced over time. The prep stick component is not my favorite part either about the device.While the device it self is reasonably priced compared to other trackers, I didn't really like the refill patches. It left me wonder if I ever have a perfect seal or if I'm doing it right.
Where Can You Buy: Select retailers, Amazon, iFertracker website (use EGGCLUB code for discount).

Wearable In-Ear Monitor: YONO
https://www.yonolabs.com/

Cost: $149 USD (free shipping in USA | 30-day money back guarantee)
Pros: When I first saw Yono, I got really excited about something different. There is also scientific data behind this product which I really liked. The device measures your temperature every 5 minutes. Skin temperature can easily be affected by ambient temperature and that is what sets YONO apart. It is one of the better smart devices currently on the market. They also do a great job educating their consumers about ovulation, fertility, and more.
Cons: One draw back is if you find the ear piece uncomfortable while you sleep or rest too much on the side it is in. Also I felt like my hearing was limited while wear it almost like ear plugs which wasn't a bad thing, but was a bit to get use to. The device does need charging.
Where Can You Buy: YONO website (use EGGCLUB code for discount).
Cost: $249 USD (no warranty, no sales but they have discount codes)
Pros: Once worn over time, the Ava bracelet over time, it collects great aggregated data of your cycles. I feel like you can wear this bracelet even if you aren't trying to get pregnant. I learned they had band issues before the version I got, but made changes to avoid future problems which any good company should do after customer feedback alerts them of issues. I think with so many users the data they are collecting of their consumers should be very important to continue to improve the technology and app.
Cons: It is the most expensive tracker on the market ($100 or more than others), but has thousands of users so hopefully they are taking feedback to keep improving the collected data. The bracelet does need charging during the day until the next night's use. Seems to me that all of the company marketing is celeb-like endorsements to make ovulation tracking cool, hip, or sexy — which there is nothing wrong with, just not reasons why I buy any product or use it.
Where Can You Buy: Ava website (use EGGCLUB code for discount).
Cost: Not available to purchase yet and still in research phase.
Pros: Can be adopted into your nighttime routine. I'm so excited for this idea to be commercially available that I wanted to tell you all about it now. I have "nighttime" clothes and would love if I could just slip into these undies and monitor my cycle. Seems easy and simple.
Cons: Requires you to wear clothes or underwear to bed.
Where Can You Buy: Not available for commercial use or currently selling product yet.
Cost: $199 USD (60-day money back guarantee | 2 year warranty)
Pros: The pros for EarlySense Percept are many. No sticks, rings, bands, bracelets, or tests. There is nothing to remember to wear, just slide the device under your mattress and forget it. With an easy one time setup, you can go about your life as normal. The company gets a gold star for accepting feedback and continuing to listen to consumers needs and wants. I think ultimately this is a great product for those not traveling or on-the-go as their main system for monitoring. The device is used in many other situations besides fertility when it was first designed, but I was very excited to use this device to track my ovulation.
Cons: The app and bluetooth must be both open/on for the device to track your stats. There were a couple of times I realized it didn't record because I turned off my phone or my phone had died in the middle of the night. In my opinion, I just doubt that it can tell the difference between you or your partner (or cat, dog, anything else) which heartbeat is yours versus the person in bed with you.
Where Can You Buy: EarlySense website (use EGGCLUB code for discount).
EarlySense® Percept™ is a contact-free fertility tracker that uses a small, thin, highly sensitive sensor placed under your mattress to recognize your body's natural signals, which are used to accurately predict your next period and fertility window.