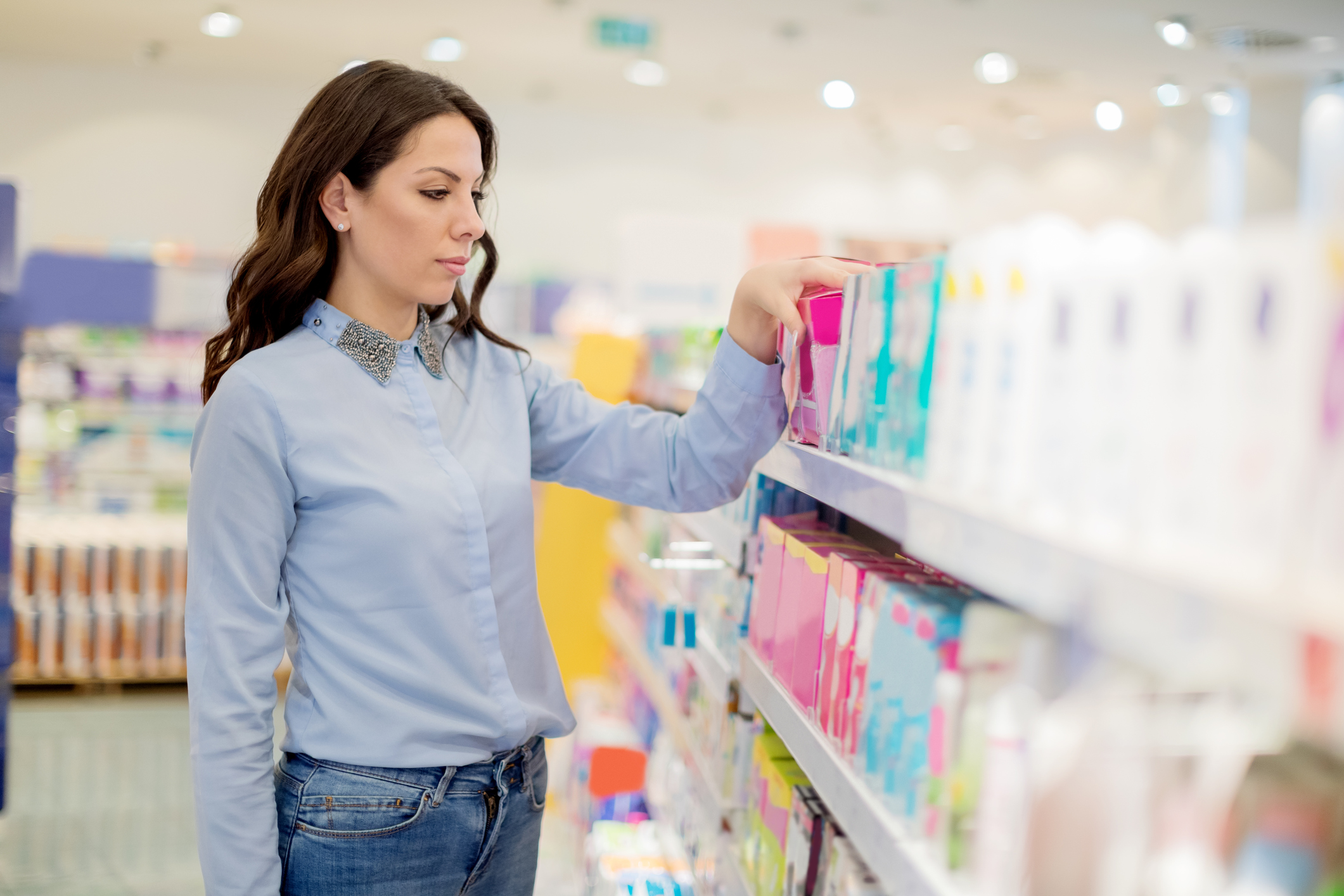 Knowledge is empowering; understanding your cycle and hormone patterns can help you be more aware of what your body needs and how to schedule your month. You should understand the hormones signals your body is telling you and what your body needs throughout the four phases of your cycle.
Your period is getting some new action these days with safe and new products that are entering the market. Get ready to throw your panty liners, pads, and organic tampons in the trash to never be purchased again. Forget about trying to overlap your birth control pills or Nuvaring to skip your period and always wondering if you should take a pregnancy test.
Here is the 411 on how to biohack your period. If you are open to changing the products you use, you can shift your contribution to the carbon imprint you have on this planet and make your lifestyle a cleaner, simpler, easier one during your menstrual flow. First, let's make sure to refresh how our cycles work and what we should have learned in junior high science class.
Your Cycle: Day 1 – 5 (Phase I)
The uterus is shedding it's lining and your estrogen and progesterone hormone levels are low. Blood loss of 10 ml to 80 ml is considered normal. You might feel tired or sad. You may experience abdominal cramps, weakness, low energy caused by the contractions of the uterine muscles to expel the menstrual fluid. Light exercise with low impact like yoga, swimming, and walking help with cramps. With less progesterone in your system breaking down protein, this is a great time to do strength training for muscle gain.
Your Cycle: Day 6 – 13 (Phase II)
The uterus lining has reformed and you are at your most fertile stage in the month. Your estrogen levels are rising and leading up to ovulation. Estrogen increases the blood flow to the brain and raises the levels of certain hormones in the body, including serotonin (the happy hormone). With your testosterone up, you will feel stronger and more energized, sharp and alert. You can push yourself a little harder during this phase, plus your skin will be glowing. You're at your sexiest and most fertile. Orgams are most intense and attainable during this phase.
Your Cycle: Day 14 – 22 (Phase III)
The ovary releases an egg and if not fertilized it dissolves. The body has lots of estrogen and progesterone during this phase, increasing your metabolic rate and the sharpness of your memory. Most women experience sudden hormone changes which may intensify emotions and tiredness. May crave fats because your body is burning more fats than carbohydrates during this phase. Endurance workouts are great as you have more energy and your body is burning fat. Plus, exercise releases endorphins to elevate your mood.
Your Cycle: Day 23-30ish (Phase IV)
The body prepares to shed the lining of the uterus and estrogen and serotonin levels drastically drop, while testosterone and progesterone surge, making you feel sluggish. Stressed, frazzled, and fatigued. Most women will retain water, experience cramps, aches and pains, bloating, lowered labido, and food cravings. Breasts will be more sensitive and skin more oily including breakouts. Motivating yourself may be hard, but gentle exercise will increase your endorphin levels to make you feel better, fight fatigue, and curb cravings. It's a good time to eat healthy and recharge.
There are many new products on the market that are finally addressing responsible product design, have eco-friendly status, disrupt the industry standards, and systemically addressing the the period care needs of women worldwide. All these products aim to be more environmentally friendly and several help confront the fear of getting up close and personal with your cervix and blood. Here are some crowd favorites gaining market share to know about. By the end, the goal is to help find the best fits for you.
Menstrual Cups
What is a menstrual cup? A menstrual cup is a type of reusable period product that is worn inside the vagina, either around or below the cervix. During menstruation, the cup is used to catch menstrual fluid rather than absorbing it. Menstrual cups are often made of 3 different types of materials: Silicone (Medical Grade Silicone) which is the most common, TPE (Thermoplastic Elastomers), and Natural Gum Rubber.
You may think that the menstrual cups is a new invention. A quick history lesson will explain that a type of menstrual cup was patented in the 1860's. These were designed to be inserted into the vagina, but were still attached to a belt. Many more types were invented over the years until 1932 when the more modern style menstrual cup was patented by two midwives by the names of McGlasson and Perkins. In 1937, Leona Chalmers patented the first usable cup. It was made of latex rubber. Although we now know how hygienic and practical a menstrual cup can be, at the time people weren't familiar or comfortable with the idea.
During World War ll, there was a shortage of latex rubber and production of the cup was halted. After the war ended, Leona Chalmers changed and patented a new design. In the 1960's the Tassaway brand of menstrual cup was introduced, but it was not successful. It wasn't until 1987, when "The Keeper" was introduced, that menstrual cups made the turn around. This cup was also created using latex rubber, like those before it. Fifteen years later the "MoonCup" was created. The cup featured the same design as "The Keeper" but it was the first cup that was manufactured out of silicone. Both of these cups are still around today.
What components make up a good well-rounded menstrual cup? Most menstrual cups have rim, secondary rim, air holes, base grip rings, seal, and stem. Other cups have invisible rims where there is no visible transition like an edge or slope. There are also cups that lack either. Then there may be a number of air holes, depending on their size, placement and travel path all vary from cup to cup if they features them or not. The base/grips rings are usually at the base of the cup is the area between the body and the stem to provide leverage in this area to help pinch and hold while removing the cup. It's important to pay attention to the seal when trimming a stem if needed so that you don't cut or file into the cup's body causing it to become useless. The stem come in all shapes, sizes, thickness, firmness.
Because of the overwhelming amount of menstrual cups offered on the market, it can be very daunting to sift through hundreds of brands to find which ones will accommodate you best. Here is a "short" list of brands currently on the market: AmyCup, AngelCup, Anigan EvaCup, Bella Cup, Blossom Cup, Calla Cup, CleoCup, Comfycup, CupLee, Diamond, Divacup, Dutchess Cup, Eco Cup, Femmecup,  FemmyCycle, FleurCup, Green Cup of Maine, IrisCup, Juju, Keeper, LadyCup, LaliCup, Lena Cup, Lily, Lola Cup, Lunacup, Lunette, Luv Ur Body, Mami Cup, MeLuna, MenstroCup, MiaLuna, Mia Cup, Misscup, Mooncup, NaturCup, OrganiCup, Rainbow Cup, Ruby Cup, SckoonCup, Si-bell, Softcup, Super Jennie, Vcup, Yuuki.
The many benefits of menstrual cups include: reusable, eco-friendly no waste, convenient, comfortable, long lasting protection, easy care, keep your PH in balance. A menstrual cup is good for up to 10 years and can help you understand your body and flow better, odor free, over time saves loads of money and trips to the store. Now not everyone who tries a menstrual cup falls in love with it…or the idea. That is fine, I just highly suggest you try it. There is a learning curve on how to use it and may seem messier at first, until you get use to how to "fit" it property. It can seem inconvenient to do in public bathroom and the initial cost purchase may feel pricey until you realize it is only a one time purchase. To help navigate through all the research and reviews, I have investigated the top menstrual cups currently being manufactured and sold for a quick break down.
The Ruby Cup was invented in 2011 by three women on a mission to bring modern period care to the limelight and social forefront. Manufactured in China with the headquarters are in Barcelona and can be shipped worldwide through their online shop. It is sold by many retailers primarily in Europe, with a focus on Germany. The Ruby Cup is made out of 100% medical grade silicone and is available in two sizes and 4 colors besides the classic clear/matte finish.
Where to Buy / Website: RubyCup.com
Price on Company's Website: €27.95 EURO | $34.33 USA
Refund / Rewards: Offers a buy one, give one cup donation program with 100% Money Back Guarantee and 120 days to return
Menstrual Discs
What is a menstrual disc? A menstrual disc is a Class 2 product that moulds to you body shape to collect your flow. They are soft with a thin membrane center, while cups are firmer.
The menstrual disc first enters the market around 1994-2011. After 10 years of R&D, the first menstrual disc and what would later become and be called, "Instead" is first introduced to the market in 1994 by Audrey Contente at Ultrafem Inc. The product was acquired in 1998 by Evofem (formerly known as Instead Healthcare) a privately held company focused on over-the-counter women's reproductive health products renaming the product Instead Softcup. The Flex Company acquires Instead Softcup in 2016, after learning about plans to discontinue the product. Since Flex was the only other manufacturer of menstrual discs, they ramp up operations to ensure that more women would have access.
Discs can be described as more comfortable because it transmits heat moulding the disc to your body's shape. The discs are also hypoallergenic and BPA-free, meaning that it does not contain any harsh chemicals during the manufacture process. Menstrual discs are designed to sit at the base of the cervix, while cups are worn in the vaginal canal. The disc is disposable and can be worn for up to 12 hours, menstrual cups can be washed and re-used. One of the best features might just be that you can wear a menstrual discs during sexual activity, but be aware that it does not protect you form STD/STIs and is not a form of contraception.
FLEX is the a menstrual disc on the market that is different from tampons and pads. The disc sits in the vaginal fornix where your cervix and your vaginal canal meet. This space is the widest part of the vagina and is made to fit perfectly there. It is actually smaller than a tampon, but can appear to be larger. When you are ready to insert FLEX, start by washing your hands and pinching in half. Slide into the vaginal canal pushing back and down toward the cervix. Use your finger to tuck the front edge up behind your pubic bone, so it rests slightly diagonally. After you are done wearing, simply hook your finger under the front edge pulling straight out to keep the disc parallel and dispose.
Where to Buy / Website: flexfits.com
Price Range: $15 USA for 3 discs (use code EGGCLUB for $3 off)
Softcup/Softdisc is a non-irritating soft cup that captures menstrual flow, can be washed/reused, and can be worn for 12-hours. Softdisc is inserted the same way you would put in a FLEX. After washing your hands, pinch in half and slowly slide into the vaginal canal pushing back and down toward the cervix as far as it will comfortably go. Use your finger to tuck the rim behind your pubic bone, so it rests slightly diagonally.
In 2013 to 2015, a partnership with WCG Cares – Project Dignity helped distribute over 50,000 Softcups (ie: Softdisc) to girls and women in 16 developing countries with the goal of improving personal hygiene and keeping more women and girls in school and work settings.
Smart Garments
After exploring both the menstrual cups and discs, I think pairing either with smart garments and underwear or kickers is a great combo. The first smart wearable product that comes to mind is THINX. Another modern reusable high-performance wicking cotton pad and super-absorbent edge-to-edge leak protection is the LunaPads.
THINX can hold two tampons worth of blood, but isn't like wearing a pad, pantyliner, or feel like you are sitting in your own blood all day. The seamless underwear is comfortable like a swimsuit bottom. THINX avoids the pad-diaper feeling with four bits of technology: anti-microbial, moisture-wicking, absorbent, and leak-resistant. The top layer fights bacteria and absorbs any liquid into the thin layer right beneath it, so you always stay dry. To clean, rinse immediately after use in the sink before putting in the wash. Using cold is recommended and hang to air dry. THINX is great to sleep in or for those light flow days, but still need protection.
Where to Buy / Website: shethinx.com
Price Range: $32 – $39 USA each

Traditional Options
If you don't feel like you are ready to hack your period and want to continue with traditional methods for your flow, a product called DAME is a reusable applicator to help insert your tampon and avoid throwing away billions of pieces of plastic each month to save the environment is a great option.
There are several charities, non-profits, and organization you can help and give back to. Period is young group of activists across the United States that believes menstrual care is a basic right. They serve people lacking period products like the homeless. Join the #MenstrualMovement by changing the conversation around periods and providing care to those in need. AfriPads and Sustainable Livelihood Development Fund are other great charities and 501c3 organization you can get involved with and help make a difference in others lives. Women's menstrual cycles have traditionally kept girls from completing their education and impact the family finances. These social businesses specialize in providing and supply of cost-effective, reusable products, sanitary napkins and pads.