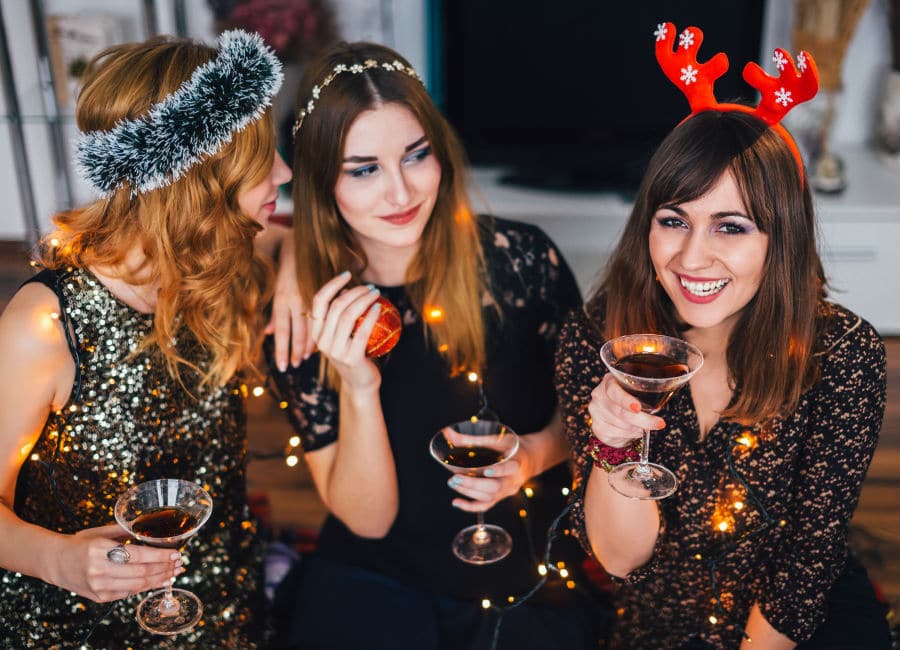 The holidays are almost over and as a new year awaits, you may be thinking about and working on protecting your fertility future. There are several things you have control of when it comes to fertility choices. Understanding what you can influence could greatly impact your outcome and results. Likely you are about to spend a lot of time, money, and energy to get to your family planning goals. We all want the best outcome during our treatments. Here are my suggestions for understanding what is within your control and what key factors will play into effect during your cycle.

The main factors influencing your fertility choices include: COSTS, TIMING, DOCTOR AVAILABILITY, CLINIC LOCATION. Choosing a clinic is one of the first choices you will need to decide on. Factors that impact that decision would depend on the clinic location, doctor availability, timing with your schedule and costs for services.

You may not get all the factors you want in your favor. Maybe a clinic is close to home, but the doctor is booked for the next 2-3 months before you can get an appointment. Or perhaps you found the right clinic that provides you costs that you can afford but you have to travel a long distance to get to that fertility center.

Then finding the right fertility pharmacy partner would be the next decision. Pharmacies for fertility are sub-specialty and usually not a typical brick and mortar location like you are use to for your other medications. A fertility pharmacy has a contract with one or two of the major 3 fertility pharmaceutical companies. In the USA, these three fertility companies make and manufacture FDA certified medications for stimulation: Ferring Pharmaceuticals, Merck & Co (not to be confused with Europe Merck KGaA), and EMD Serono.

The pharmacy has to decide if they will offer Merck drugs or EMD Serono medications, they can not offer pricing discounts for both. Once you understand which drug manufacturer provider the pharmacy is the better you will be able to negotiate the costs for each kind of drug. It is important because it will affect which drug you get from your provider.

Merck in the USA offers a Follicle Stimulating Hormone (FSH) drug called Follistim, whereas EMD Serono offers a competitive/similar drug called Gonal-F. Both Follicle Stimulating Hormone (FSH) drugs do similar things, which is grow your ovaries and follicles during the 10-14 day cycle.

Ferring offers a combo FSH and LH hormone known as Human Menopausal Gonadotropin (hMG) drug called Menopur. This medication is likely to be used in combination with your other FSH choice (Follistim or Gonal-F).

After your ovaries start to grow and get bigger, around week two of treatment when your follicle size reaches close or over 10mm in size an antagonist drug Gonadotropin-Releasing Hormone needs to be added to the protocol to keep you from ovulating and keep all the follicles in the ovaries. The two competitive drug choices for this include Ganirelix (Merck or Ferring) or Cetrotide (EMD Serono).

Your trigger shot medication will depend on how you are cycling. If you are close to hyper-stimming you might get Lupron, with or without HCG. Lupron can also be given in two doses hours apart from each other. Or if you are stimming normally and not at risk for OHSS you may get Pregnyl (Merck) or Ovidrel (EMD Serono) or Novarel (Ferring). Just be aware that if you do not trigger effectively, the retrieval day 36-hours later may be unsuccessful. I suggest purchasing a pregnancy test and taking it mid-morning after your trigger shot. If the pregnancy test does not read "pregnant" I would worry that you did not trigger effectively.

If you are lucky, maybe you might have insurance coverage or live in a fertility-mandated insurance state that provides benefits for the fertility costs and medications. It is not always clear when you first start if fertility insurance would be applicable. If you are diagnosed with infertility or advanced maternal age, you may receive coverages other do not. If you make embryos verse just freeze eggs, for example, could provide some coverage. If you have blocked fallopian tubes that prevent you from getting pregnant naturally, that could be a medical reason for the coverage. So the insurance piece can be very tricky to navigate.

Have you heard the phrase, you are what you eat? Well for fertility choices that is very true. It is one of the other factors within your power to affect your fertility. Improving what you eat, taking supplements and vitamins, being on medications like birth control or not are all things within your power before you begin to freeze and could impact the outcome of your cycle.

Here is a list of fertility-friendly foods to complement your diet. Fruits that are low in sugar such as avocados, coconut, cucumbers, lemons, olives, tomatoes, pineapple are great choices to help influence your fertility in a positive direction. Certain nutrients play a vital role in the reproductive system and what we eat is an important way to get those nutrients. Since many fertility superfoods contain nutrients that are important to fertility health, that's a good enough reason to add them to your diet.
Sunflower Seeds and Sunflower Seed Butter
Fresh Grapefruit and Orange Juice
Mature Cheeses
Full-Fat Yogurt and Ice Cream
Cow Liver and Beets
Cooked Tomatoes
Lentils and Beans
Asparagus
Oysters
Pomegranate
Walnuts
Eggs
Pineapple
Salmon
Cinnamon
Your overall diet does matter. Researchers have found that unhealthy eating habits can harm fertility. There's even stronger evidence that your weight impacts your fertility (both being under or overweight can cause infertility). Being conscious of what you are eating and drinking (or smoking) can help provide better outcomes during your fertility treatments. I highly suggest cutting back significantly on drinking especially during your cycle. While there is no firm research that this hurts your fertility, likely it does not help. I know the fertility journey can be stressful, but find other outlets beyond alcohol to relieve that stress or tension. You want the best possible outcome and bang for your buck.

Here is a list of vitamins and companies that can aid your fertility. You want to look at the ingredients when choosing a vitamin. If the supplement has any of these listed items it would be good for your fertility: Methylcobalamin, Folate, Pyridoxal-5-Phosphate or PSP, Cholecalciferol or D3, d-Alpha-Tocopherol, Sinc Citrate, Picolinate, Calcium Ascorbate, Malate, Pantothenate, Magnesium Citrate, Glycinate, Vitamin D, folic acid in the supplements.