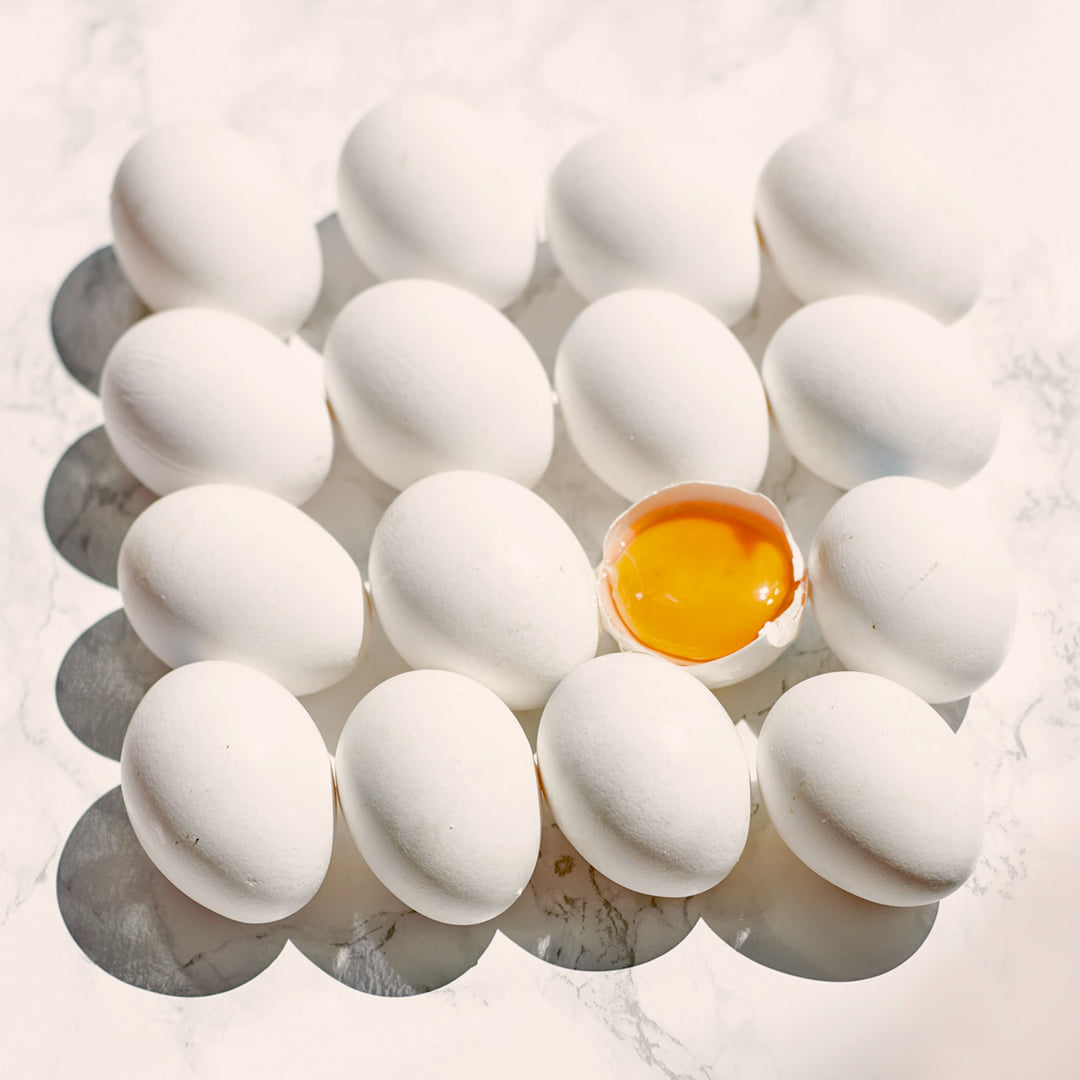 Thanksgiving is a time of gratitude and remembering all the things you are thankful for. Even though the holiday season is upon us, feelings of gratitude may not be top on your list, especially if a recent fertility cycle went differently than you planned. Reasons for freezing one's eggs are vast. Some reasons for cryopreservation can include health risk factors like cancer, desire to buy more time to find a suitable parenting partner, extending the biological clock timeline, family planning choices, career ambitions, checking off family size goals, calming fears or anxiety for how future parenthood might happen.
If you have already frozen your eggs, it is a high probability that you have likely met someone else who has also frozen their eggs. If you have met someone else who froze or been watching/listening to other women's stories on the site, then the question of "egg count" was likely part of the conversation and compared when discussing experiences. The "egg count" number game is not new to the egg freezing conversations, in fact, it can be one of the first things we unconsciously ask each other. It is like comparing notes for a big test exam — how many eggs did you collect, how old are you, how many times did you freeze? For good or for bad, we ask each other these key questions to understand our own egg count rankings.
These questions can quickly spiral into egg envy and depression depending on how we stack up to each other. If someone else was able to collect a larger number of eggs during their egg freezing journey, we feel bad about our numbers. If someone was younger or able to freeze more often, we start feeling less secure about our choices. The quote about how "comparison is the thief of all joy" could not be more relevant in this situation. While it is hard not to naturally equate your outcome with others, your success or failure freezing does not depend on what others were able to achieve. I believe it is human nature to compare and contrast. It helps gauge where we may fit and have a sense of what may be normal.
At first glance, the egg number question seems like a harmless, innocent and standard to ask, but it shouldn't be the only thing we are evaluating. The number of eggs one is able to collect in a single fertility cycle is just an indicator of how many follicles were available at that given month and how many eggs were able to grow with the hormone stimulation protocol to mature levels in order to be frozen. I can tell you with years of experience, each fertility cycle carries its own challenges and anything can happen during the 2-week eggcation window before the final egg count is decided. Even then surviving the thawing process is yet another egg count of sorts.
The egg freezing history timeline has evolved rapidly especially in recent years as more women turn to freeze. To compare apples to apples we need to consider all the factors such as: different biological ages when women froze, what year in the timeline of technology did they choose to freeze in, and how the advancements with cryopreservation has shifted the viability of eggs. Yet still, there are too many individual unique factors (some not even known yet) involved in each person's freeze that egg count alone can not be a predictor of success.
The fertility field today does not have an official egg grading system or egg quality measuring method to predict egg viability. We are not able to say what we actually have in the freezer. The fertility field lacks any approved and reliable outcome predicting measures to guarantee freezing to be a true eggsurance. This is why egg freezing often gets a bad rap or you are reading the bad news stories highlighting how freezing eggs does not work.
Egg freezing has too many variables to say without a shadow of a doubt how things will go one way or the other. Determining egg quality, especially when eggs are retrieved for egg freezing, is delayed due to the desired goals to bring home a healthy baby is postponed. The time and distance between the actual timeline of egg retrieval, wanting to use their own eggs, and achieving pregnancy can deter the final outcome and feedback about how viable the eggs actually are at the time of freezing. Most women have not come back to use their frozen eggs.
The old system for opening pandora's box on eggs in the fertility industry has been to either create embryos from these eggs or calculate a crude guessing game using previous fertility study-related metrics of age and egg count to give a rate and percent chance of success. What we can measure is sperm quality, blastocyst development, embryo grading, genetic testing, endometrium lining or receptivity indicators. These well-known traits are used by fertility clinics and providers to evaluate the chances of success to achieve a pregnancy. Other true predictions of eggs turning into live births can vary based on lifestyle factors, sperm quality, embryology techniques, environmental components, human error, and risk factors which are often not considered when making these predictions.
The push for better understanding and transparency about our fertility are advancing things like artificial technology (AI), machine learning, and additional research studies to help us understand what key components will drive success, pregnancies, and healthy live births. AI is just the beginning of putting this puzzle together. Life really starts with one healthy good egg. Since the egg is the scarcest resource in the reproduction system, what a difference that could make if we knew each egg's quality at the time of any fertility retrieval cycle.
Time will tell if artificial intelligence (AI) can predict which eggs would be good enough to reach fertilization, blastocysts, and achieve pregnancy. Understanding egg quality would help advise women and couples about what their egg count really means and avoid the egg envy game. We are learning more about sperm in recent years. Fertility experts can conduct four major tests in a sperm analysis to measure count, motility, morphology, and capacitation. The technology advancements of AI within reproductive health could bring similar transparency for eggs as we have already done for sperm as a handful of startup companies are on the quest to reach this milestone and bring solutions for patients.