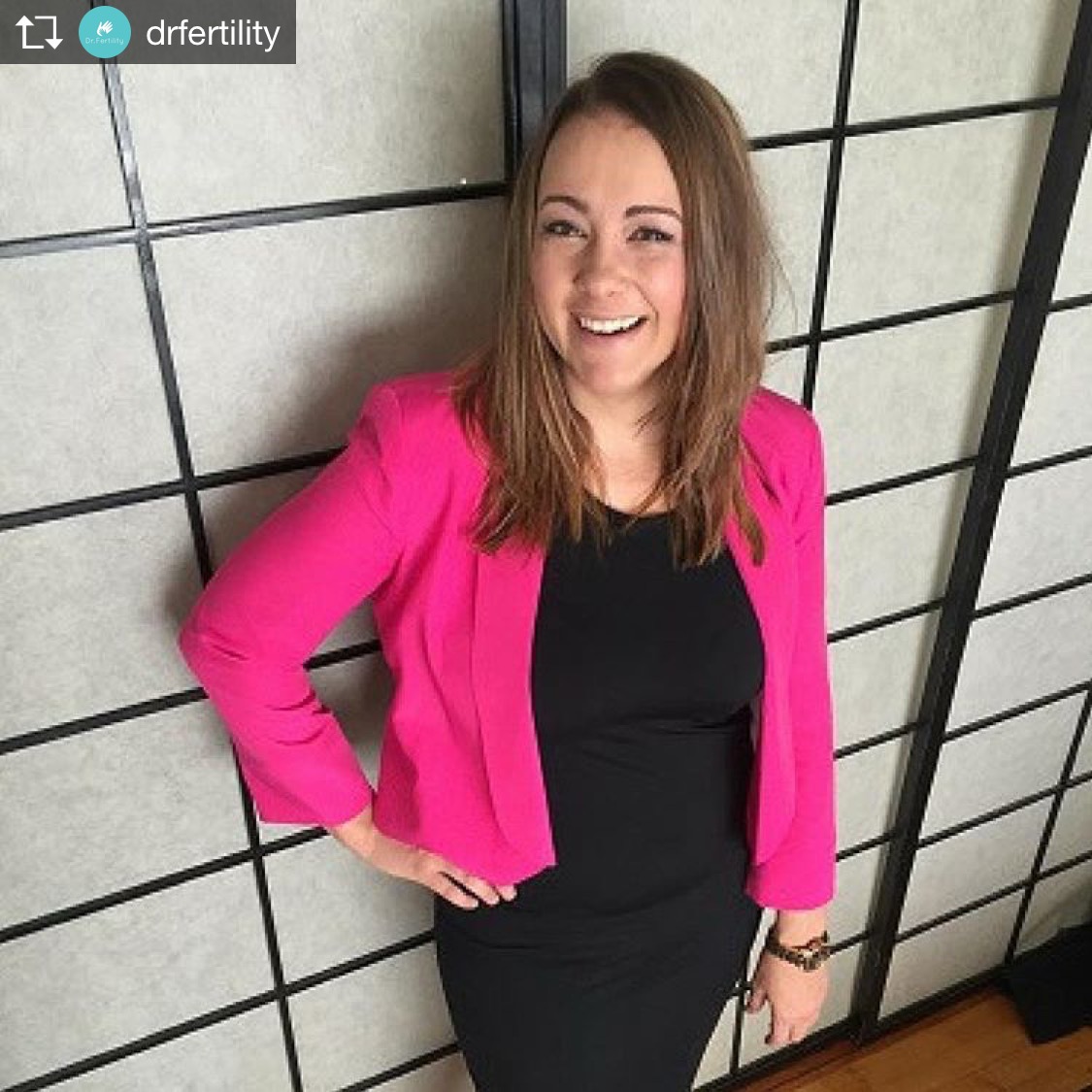 Valerie Landis has worked in women's health for the last decade. Her passion for helping women emerged when she founded the educational website eggsperience.com. Her focus is to guide women of any reproductive age through the complex and challenging paths of fertility decisions.
Valerie compliments the Eggsperience website by hosting a fertility-focused podcast called, Eggology Club to change the conversation around cryopreservation and egg freezing. Valerie provides non-bias and fact-based information to empower women to feel inspired, brave, and proactively take control of their future families and protect their fertility.
She speaks openly about her own personal egg freezing experience and family planning decisions along with highlighting a collection of first-hand accounts from other women's fertility journeys.
We are very excited to share with you the Girlfriend's Guide to Egg Freezing, which Valerie has kindly written for Dr Fertility.  Over the following 3 weeks Valerie will explain to us that beating the biological clock and taking control of your fertility with a backup plan may not be as hard as you think, and how the advancement and improvement of egg freezing technology provides additional options for women who once might have missed the opportunity to become parents, to preserve their fertility.
To discover more and keep up with our fabulous fertility friend Valerie Landis's visit her social pages and websites eggsperience.com and EggologyClub.com.
Still curious about egg freezing?  Want to learn more? Then keep up with Valerie Landis via her eggsperience website, listen to Eggology Club Podcast to hear what real-life current egg freezers feel about their experiences, or check out all of her social media pages via My360Site.
Facebook Valerie Landis | Eggsperience | Eggology Club
Twitter @valeriedlandis | @eggsperiences | @EggologyClub
Instagram @valeriedlandis | @eggsperience_ | @EggologyClub
Introduction > Girlfriend's Guide: Part 1 > Girlfriend's Guide: Part 2 > Girlfriend's Guide: Part 3
Original link Dr Fertility on 6 June 2018: https://www.drfertility.co.uk/blogs/news/let-us-introduce-you-to-our-fertility-friend-valerie-landis