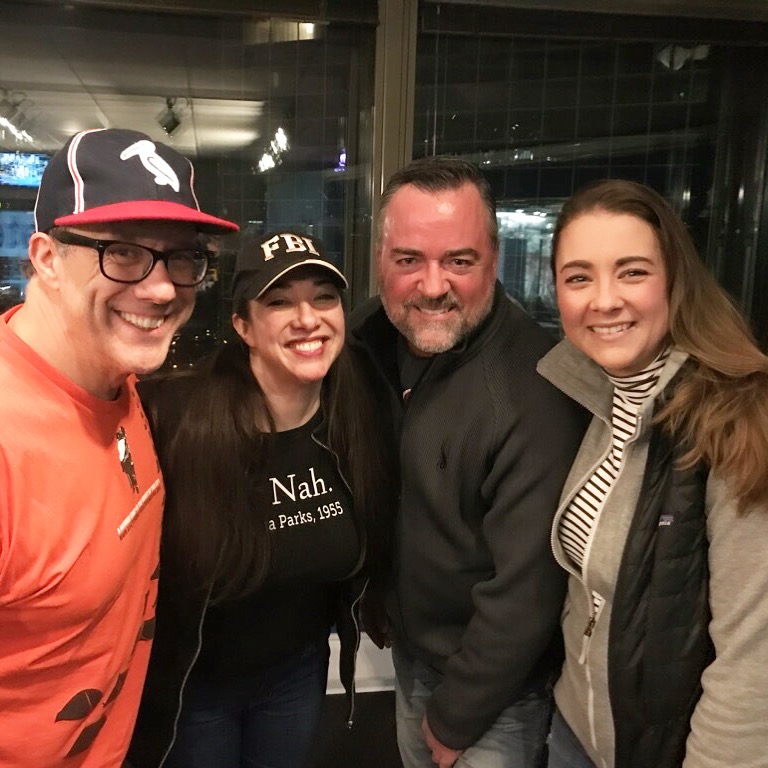 On the record coldest day since 1985, Chicago was in the middle of a polar vortex with -50F or -45C degree weather, so it seemed only fitting that I would be on-air at WGN Radio talking with Patti Vasquez about egg freezing and fertility.
Talking about fertility topics in my world are about as commonplace as asking about the weather. Countless news articles were released this week about the cold weather and warnings to protect oneself from the bitter cold, so it only seemed very fitting to join the show and talk about how freezing eggs works.
If you have a question about egg freezing or fertility on Wednesday January 30th at 11pm CST you can call or text 312-981-7200 for answers. There are m many ways to listen to the show via AM radio 720, iHeart Radio app, any smart device like Alexia/Google Home, or wgnradio.com website.
Listen via iTunes 1/31/19 Episode: https://itunes.apple.com/us/podcast/patti-vasquez-show-1-30-19-groundhog-day-in-woodstock/id733644553?i=1000428880864&mt=2
On tonight's Patti Vasquez Show:
Deputy Mayor of Woodstock Mike Turner drops by in-studio to talk about the upcoming festivities around Groundhog Day, including a walking tour of locations from the classic Bill Murray comedy, and other great events at the historic Woodstock Opera House.
Valerie Landis of Eggsperience talks modern planning for parenthood and the growing trend of women freezing their eggs.
Kenneth Jakubowski talks about the ridiculous prop bets on the singing of "The Star-Spangled Banner" at the Super Bowl.
Finally, iTunes psychic Dr. Dingman joins Patti on the phone to do a few psychic readings based on the last three songs you've heard.
Original link on WGN 720 AM Radio 30 January 2019: https://wgnradio.com/2019/01/31/the-patti-vasquez-show-1-30-19-groundhog-day-in-woodstock-family-planning-and-dr-dingman-returns/