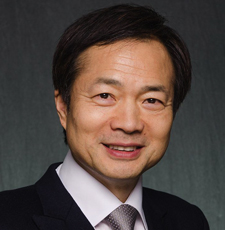 Dr. John Zhang is a true pioneer in the area of minimally invasive (Natural Cycle and Mini-IVF™) fertility care, Dr. John Zhang founded New Hope Fertility Center in 2004, and has since opened locations in China, Russia, and Mexico.
Since opening, Dr. Zhang has been behind several notable achievements in the area of assisted reproductive technology (ART), including the birth of a child by a 49 year-old using her own eggs, helping to restore a young woman's fertility through a recent ovarian tissue transplant surgery in February of 2012, and being named one of New York's Top Doctors in 2011. He is a pioneer of Frozen Embryo Transplant (FET), and popularized Minimal Stimulation IVF (Mini-IVF) and Natural IVF protocols.
Dr. Zhang completed his medical degree in at the Zhejiang University School of Medicine, and subsequently received his Master's Degree at Birmingham University in the UK. In 1991, Dr. Zhang earned his Ph.D. in In-Vitro Fertilization (IVF), and, after studying and researching the biology of Mammalian Reproduction and Human Embryology for nearly ten years, became the first Fellow in the Division of Reproductive Endocrinology and Infertility of New York University's School of Medicine in 2001.
Today, Dr. Zhang continues his long-term research in fertility treatment for aging patients including cell reconstruction of human oocytes with Nuclear Transfer, Frozen Embryo Transplants (FET) and fertility preservation. He advocates for Universal Screening with Preimplantation Genetic Screening (PGS) and Diagnosis (PGD). Dr. Zhang has the world's first baby born with new "Three (3) Parent" technique.