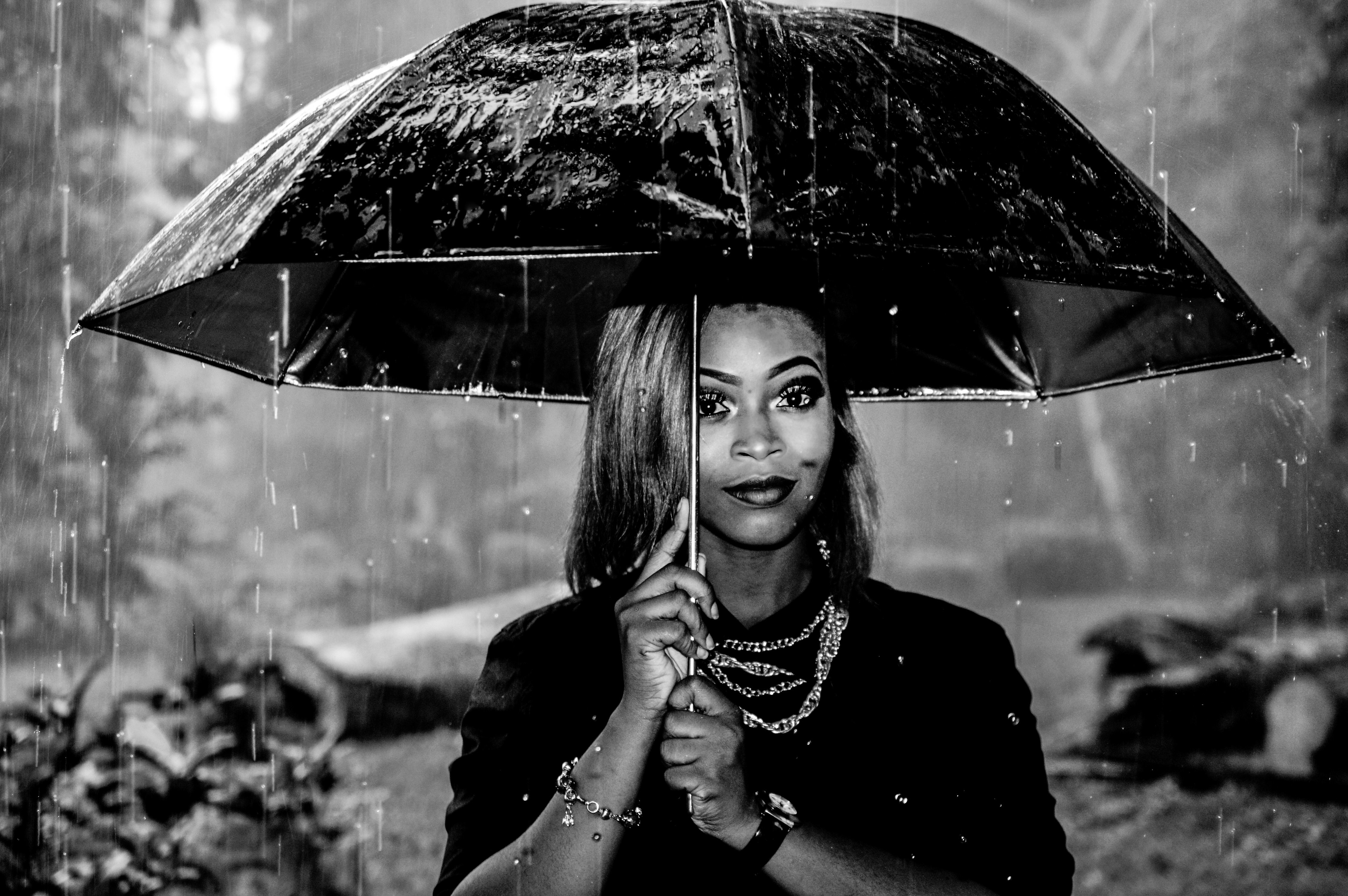 "Life isn't about waiting for the storm to pass. It's about learning to dance in the rain." ―Vivian Greene
Nothing in life is free. Even free cost something. Dealing with financial dilemmas is a daily battle of priorities we all must face. It feels like there is always something pulling at our purse strings especially this time of year. Getting our nails done, ordering your Starbucks, trips to the beauty salon, botox, those designer shoes or bags or both, that vacation get-away, your car payments, student loans, insurance, cocktails and dining out, rent and more.
Sure, these are #firstworldproblems, but it is hard to think about saving for a rainy day or the future when everyday activities are draining your bank account. Did you know that the average American would be financially strapped if an unexpected $400 expense or extra bill needed to be paid? So how does the average girl these days pay for egg freezing if wanting to elect for this future parenthood planning option?
The struggle is real. Insurance rarely covers elective egg freezing or cryopreservation. Even in cases of life-threatening illnesses like cancer, the treatments are not fully reimbursed. Then there is the issue of the hormone medications, which can cost a fortune. While debating the topic myself, it has driven me to create an "Egg Freezing 401K Guide" for those want-to-be future-freezers. We save and plan for everything else in life, why not create a family plan too?
My iPhone has been pinning all week with Google Alerts about how millennial women are asking their parents to pick up the tab for egg freezing. Your parents are the low hanging fruit and an easy way to fund your egg freezing endeavors. I see nothing wrong with going to your parents and asking for assistance, especially since they will technically be investing in their future ice grandbabies. However, what if there was a smarter way to get the cash that doesn't involve asking your parents for money?
What if you did your homework, came up with a plan, financially strategized, and negotiated your way to frozen eggs in the bank? How much more valuable would your eggs on ice feel then? I'm a firm believer that where there is a will, there is a way. When you want something bad enough, you will figure out how to get it.
Most of my generation (btw: barely a millennial) had their first car gifted to them and/or their college tuition paid for by our parents. That was nice, thoughtful, and generous of our parents, giving us things and providing a better life then what they had, but how often did you miss your undergrad classes or careless about your vehicle after all that newness wore off? How long did you continuously appreciate your parents after they gave you those things?
Case in point, during my early college days I watched my classmates be handed the best things life had to offer from their parents. It seemed great as they sat in their new red mustang hot rod or never had to work the waitressing shift at Applebee's … I was not that kid, unfortunately, or so I thought. What I failed to see is how my parents were teaching me a valuable lesson all those years ago … the value of a dollar, the meaning behind priorities, the lesson of hard work and perseverance.
During those times of struggle as a poor college student, I developed skills of survival (when there was no extra money for luxury items), I mastered the art of negotiation (not to take no for an answer and how everything is negotiable … everything), and most importantly figured out what was most important to me in my life (ranking people first, travel second, and then things third). While I am still mastering these traits today, I contribute those early years of struggles to contributing positively to my adult life.
Bringing my younger years wisdom full circle, below is my list of what I suggest doing first to start and plan for the journey to afford egg freezing on your own. Also refer back to "Money Insurance Tips" blog for other helpful tips and tricks.
—I suggest first trying to cut back on consuming things. Go into "survival mode" and see how much money you can save. Make it a game with yourself. How many days can you go without spending even a single dollar? Or what if you planned out your grocery shopping and brought your lunch from home? What if you cut back on dining out? Or drank your bottle of wine you already have in your frig before going out? Or not taking that vacation trip later this year? These are easy ways to curve back your spending.
—Find other disposable income sources. What if you could pay off all your credit cards and free yourself of that reoccurring monthly payment? How would that feel not to have that gorilla on your back? How about asking your job for a raise? Or why not spend your weekend freelancing, consulting in your field of expertise, babysitting pets or friends kids for extra cash, selling things you made on Etsy, or working a flexible part-time job? How about ride-sharing your car or parking spot to home-sharing your space? What if you could make your assets (which are really your debt) work for you? Start thinking smarter about making cash.
—Here is a crazy thought … brace yourself. What if you STOPPED shopping … like stopped even going to the department stores to start with. Try it for a week, then a month, maybe even a year. What if you shopped in your own closet? Maybe host a "clothes swap party" with your friends or clean your closet out for things that don't fit you anymore to donate? What if you realized you have five of the same black shirts? When do you stop the pattern of purchasing? If you curve your spending, you instantly give yourself a pay raise.
—Next, take a look at your monthly expenses. How can you trim the fat? Cancel that magazine subscription? Let's face it, you get most of your news online anyways and don't you just read those magazines at the nail salon or doctor's office? How about your cable bill? Do you really need all that TV you don't watch? How about just signing up for the streaming services (or sharing accounts) you actually spend time watching? How about your phone bill or insurance plan? Can you bundle those things for savings? What about your Starbucks intake? Wasn't it Oprah who pointed out the latte factor? Make your coffee at home and take it with you. These are easy ways to save.
—Price shop your insurance benefits and ask questions to your HR department. Maybe your employer will join a benefit program you can take advantage of. Maybe you can sign up for flex-savings plan to help cover the costs. Or use service agencies like Nest Egg Fertility who will help you find reputable clinics with egg freezing packages you may not know about. Nest Egg Fertility can also help you with pharmacy discounts they have negotiated on your behalf. You don't have to go through egg freezing alone when you have dedicated group volunteering to help you. When you find your clinic and doctor you like, ask about multiple package discounts or negotiate your meds. Freeze the maximum possible eggs and lower your cost per egg. Check out "Money Insurance Tips" blog for other helpful tips and tricks. Everything is negotiable, you just have to ask. Another idea is to become an egg donor for a clinic or agency and keep part of the collection for yourself. Your egg freezing cycle, banking, and meds will be partly covered. There are several clinics that would love to cover the costs if you donate to a needy couple and then you can save some for yourself too.
Make vodka lemon-aide out of those lemons! You can't put a price tag on your future child, so all of these sacrifices, financial changes, and due diligence will pay off someday. If you have the luxury of time, do all of these things in your 20s. If you are older and can't afford to make these sacrifices with enough time to maximize your age factors, check out some low interest-bearing personal loans (like Prosper) and ones that are fertility specialized (like Future Family, Egg Fund, ect) or employer fertility benefits (like Norka Health, Carrot Fertility, etc) you could take advantage of. Plus think how much money you will save down the road when you become your own egg donor. Between cutting the costs associated with egg freezing, dialing back your spending, and curbing your habits, you will be able to put those eggs on ice without asking mom and dad to chip in. Imagine how proud of yourself you will feel after you have completed that journey!