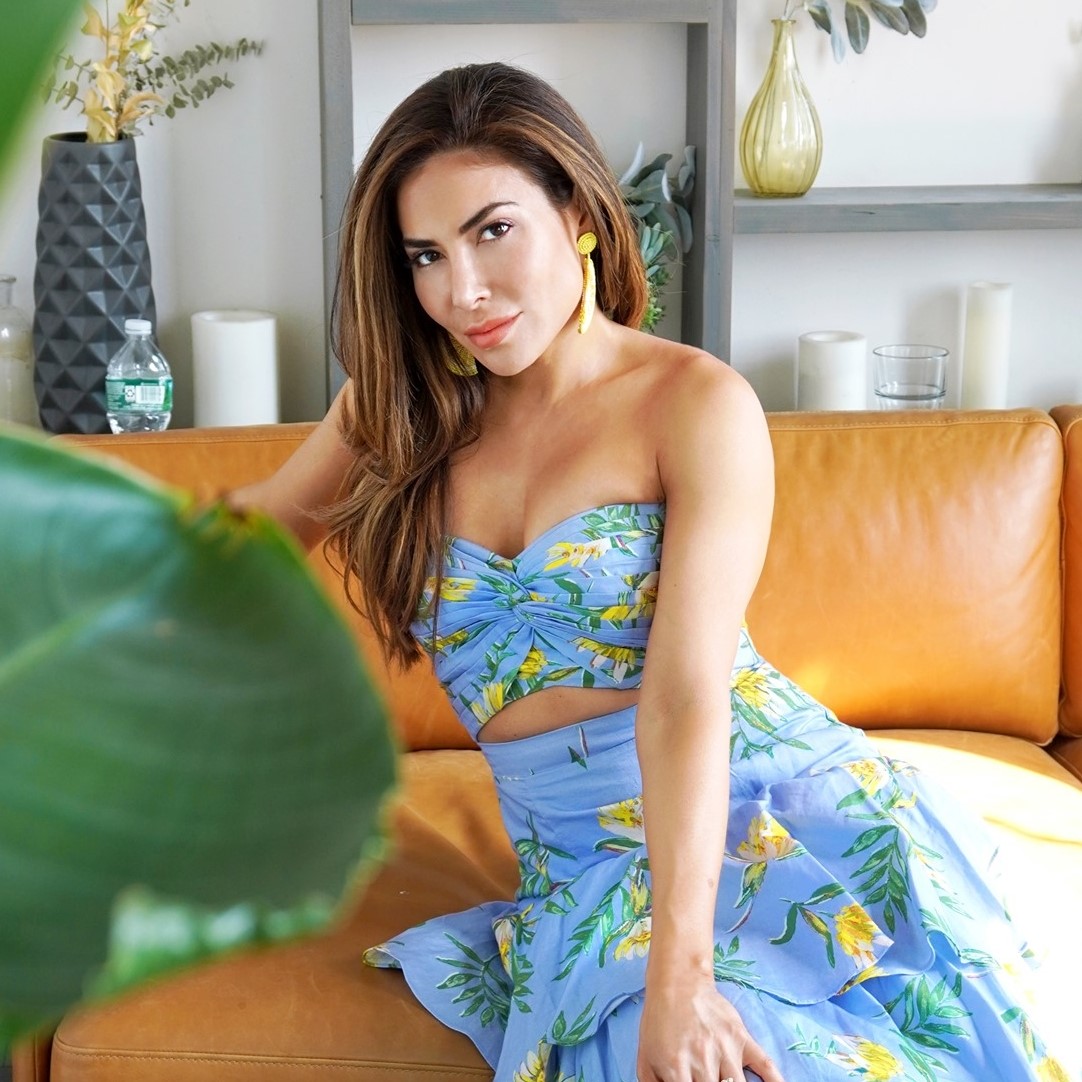 My name is Bianca Jade. I'm a mid-western, Latin born TV host and lifestyle personality. I'm also known as Mizzfit from her online women's fitness destination Mizzfit.com, where wellness meets style.
I decided to freeze my eggs in 2018 and share my personal step-by-step experience as I preservation my fertility. I show you what happened to me during the stimulation, injections, hormonal experiences, and mixed emotions on the procedure. This is an honest and real account of what egg freezing is like for women who want to have a healthy pregnancy and childbirth.
I graduated from Cornell University and pursued a successful career as a creative art director and copywriter before launching my own company. I forecasts and reports on emerging trends in the health world for national syndications such as the Today Show, CBS morning news, Dr. Oz, and regional affiliates across the country. I am also a beauty expert and educator on home shopping shows like Evine Live with a viewership of 90 million, as well as tuStarShop where I host in Spanish. I have appeared in US-based infomercials as a beauty and skincare expert, and was the face of Walgreens' 2018 Healthy Choices New Year digital campaign which amassed over 10 millions views.
I work with a range of health, fitness and beauty brands to promote campaigns that align with healthy living values. My mission since founding Mizzfit.com in 2009 has been to get people excited about exercise and wellness. Along with my passion for health, I am an advocate of female empowerment, transformation and social issues that strengthen family and community.
Facebook Bianca Jade
Twitter @Mizzfit
Instagram @BiancaJade
Instagram MizzFit_Bianca
Pinterest MizzFit
YouTube MizzFIT
LinkedIn Bianca Jade
Website MizzFit
Website My Egg Freezing Experience