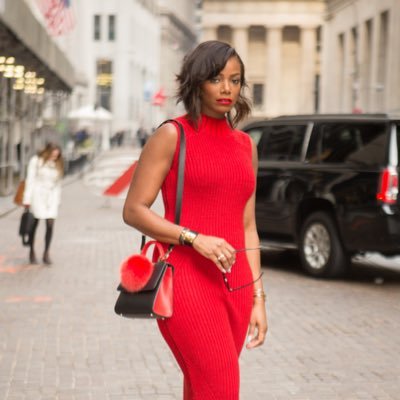 My name is Tai Beauchamp. An influencer, public speaker, media personality and entrepreneur, Tai engages women around the world with her genuine approach celebrating inner and outer beauty. A publishing industry veteran, Tai's expertise in media, fashion and beauty was solidified through her experience as a beauty and fashion editor at Harper's Bazaar, Good Housekeeping, O, The Oprah Magazine, Seventeen and at Vibe Vixen Magazines.
Followed by years of consulting with her mentor, international philanthropist Ray Chambers, Tai launched her media company, Tai Life Media, LLC to more holistically connect style and empowered. Since 2006, Tai's creative talents and style authority has become the go-to for national and international consumer brands. She has partnered with and served as an ambassador, expert, content producer, and event host for companies including Procter & Gamble, InStyle, MSL Group, Pikolinos, The Sundance Channel, Target, Universal Records, the United Nations, and Wal-Mart among others.
A motivational speaker, Tai engages audiences on topics ranging from Entrepreneurship to Girl Power to Stylish Living and 21st Philanthropy. She's delivered inspiring messages at The Clinton Foundation, Harvard Business School, Spelman College, Columbia and Howard University and as far as Lagos, Nigeria. She contributes on the boards of The WIE Network, Harlem's Fashion Row and The New Jersey Performance Art's Center Women's Board of Trustees.
A style guru and red carpet host for major TV networks and print media, Tai has appeared on NBC, E!, BET, The View, The Chew, The Wendy Williams Show, and TV One. She is the former host of The View's "Must Have Monday" segment and TLC's Dare to Wear. She serves as the Style Ambassador of InStyle Magazine. She has been featured in O, the Oprah Magazine, Life & Style, and Essence and was most recently named to WWD's Top 50 Most Influential in the Multicultural Market List. She is currently working on a book, a film project, a lifestyle app, and recently launched TheTaiLife.com, a website created to inspire women everywhere to live and empowered life of style. Tai is a proud alumna of Spelman College. Tai was born and raised in New Jersey and divides her time between New York City and Los Angeles.
"I tell women don't just lean-in, freeze your eggs but also spread-out with career and your personal life." –Tai Beauchamp
Facebook Tai Beauchamp
Facebook The Tai Life
Facebook Taimonique Beauchamp
Twitter @taibeau
Twitter @thetailife
Instagram @TheTaiLife
Pinterest Tai Beau
LinkedIn Tai Beauchamp
Websitee The Tai Life
Article NY Post Article