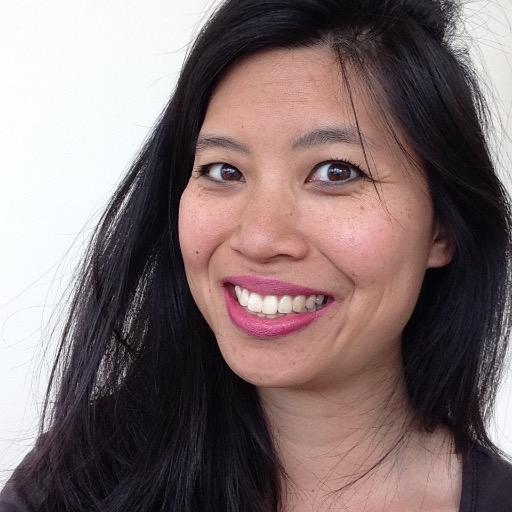 My name is Winnie M. Li. I guess I'll say I'm a writer, activist, PhD researcher, and arts curator.  I'm also a rape survivor. Prior to that, I was a film producer… but my violent assault at the age of 29, by a stranger in a park, created a huge rift in the middle of my adult life. Like the millions of other rape survivors out there, I'm still trying to mend that rift, even eight years later. But that process of mending involves confronting the many ways in which that single event has affected my life as it is today — including my career, my relationships, my goals and resources — and my possibility of ever being a mother.
People talk a lot about female empowerment and taking control of your life, but there are some things you really don't have any control over. Like whether or not you're going to cross paths with a potential perpetrator, under certain circumstances, at some point in your life.
It took me years to rebuild my life from the initial shock and trauma of the rape. I had Post-Traumatic Stress Disorder and depression for years.  I had to move abroad to find another job in film. It obviously affected my dating life. I ended up leaving the film industry so I could work directly on the issue of sexual assault and consent — which I now do through the arts, academia, and activism (all of which means NOT earning much money).
Now at 37 and single, motherhood seems very far away from where I am. So egg-freezing represented a decent alternative. But again, we don't really have much control over how fertile our bodies are. After a round of egg-freezing in March 2016, a whopping FOUR viable eggs were collected. Do I feel like that's the insurance plan everyone keeps talking about? Uh, not really. Will I do another round? Uh, it's expensive.  And I don't have a lot of money. And part of me wonders why should I have to be the one to shell out thousands, and pay AGAIN, to have to repair the damage done by that one incident?
And yet, part of me doesn't want to give that stranger — my perpetrator — the choice over whether or not I will ever get to be a mother in my lifetime. So it's definitely an ongoing process. Like it is for all of us.
In the meantime, I'm trying to do my best to change the public conversation around sexual assault. I recently started my PhD at the London School of Economics, to study the uses of social media by rape survivors. Last year, I launched Clear Lines, the UK's first-ever festival dedicated to addressing consent through the arts and discussion. And I wrote a novel inspired by my assault — it's called Dark Chapter and it comes out in 2017. I hope some of you may want to be part of this conversation, too.
"I chose to freeze my eggs after confronting a single event that radically changed and affected my life as it is today." –Winnie M. Li
Facebook Winnie M. Li
Twitter @winniemli
Instagram @winniemli
LinkedIn Winnie M. Li
Website Winnie M. Li
Book Dark Chapter — Winnie M. Li
Website Dark Chapter
Media BBC — Four Thought
Article iNews – "I was raped at 29 when traveling alone. Here's why I refuse to stop seeing the world on my own."
Article Winnie Li – Personal Story
Article Timeless.org Blog: "Plan B Freeze Your Eggs" by Winnie M. Li
Article The Conversation: "Stanford sexual assault: how social media gave a voice to the victim" by Winnie M. Li
Website Clear Lines Festival
Rape & Sexual Assult Resources