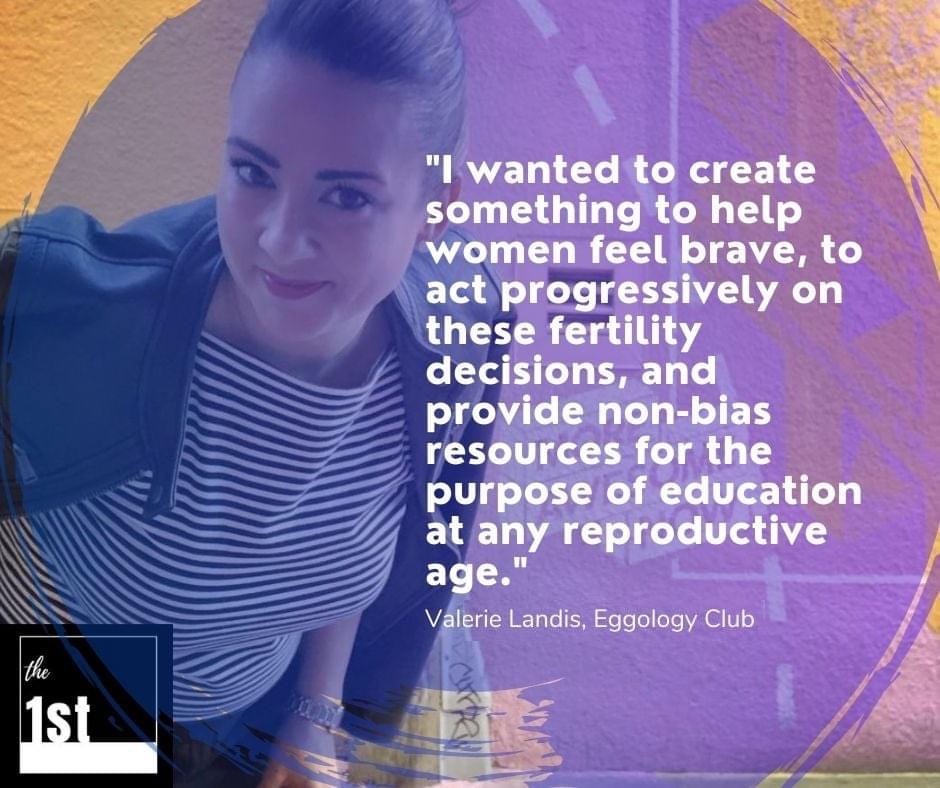 The 1st Podcast By Elizabeth Carr

A podcast focused on infertility from the perspective of the first IVF baby in the United States. Whether you are trying to figure out how to tell your child that they are a product of Reproductive Technologies, or a child of ART, or you're just curious to hear what it was like growing up under a microscope — this is the podcast for you.

Episode 2: Valerie Landis on Egg Freezing

Valerie Landis has been working in the women's healthcare field and fertility industry for the last decade. Valerie froze her eggs three times between the ages of 33-36 years old for fertility preservation and family planning reasons. She merged her medical career and fertility passion by creating the website eggsperience.com and Eggology Club podcast. The fertility-focused website and podcast feature many leading fertility experts, knowledgable egg freezing resources, along with highlighting a collection of first-hand accounts of other women's fertility journeys.

Valerie hopes that by starting the conversation about protecting our future-selves with non-bias and fact-based information, women will feel inspired, brave, and act progressively today. She speaks openly about her own multiple egg freezing cycles, her family planning decisions, and is showcasing her experience with the video docu-series THIS IS EGG FREEZING coming soon.

Follow Valerie on social media via link: https://shor.by/valeriedlandis.What is Egg Freezing? Support The First Podcast — Learn more about Elizabeth & contact her.



Original link The 1st Podcast By Elizabeth Carr Episode 2: Valerie Landis on Egg Freezing posted 27 July 2020: https://anchor.fm/the1st/episodes/e2-Valerie-Landis-on-Egg-Freezing-eh3a2e/a-a2os7ff