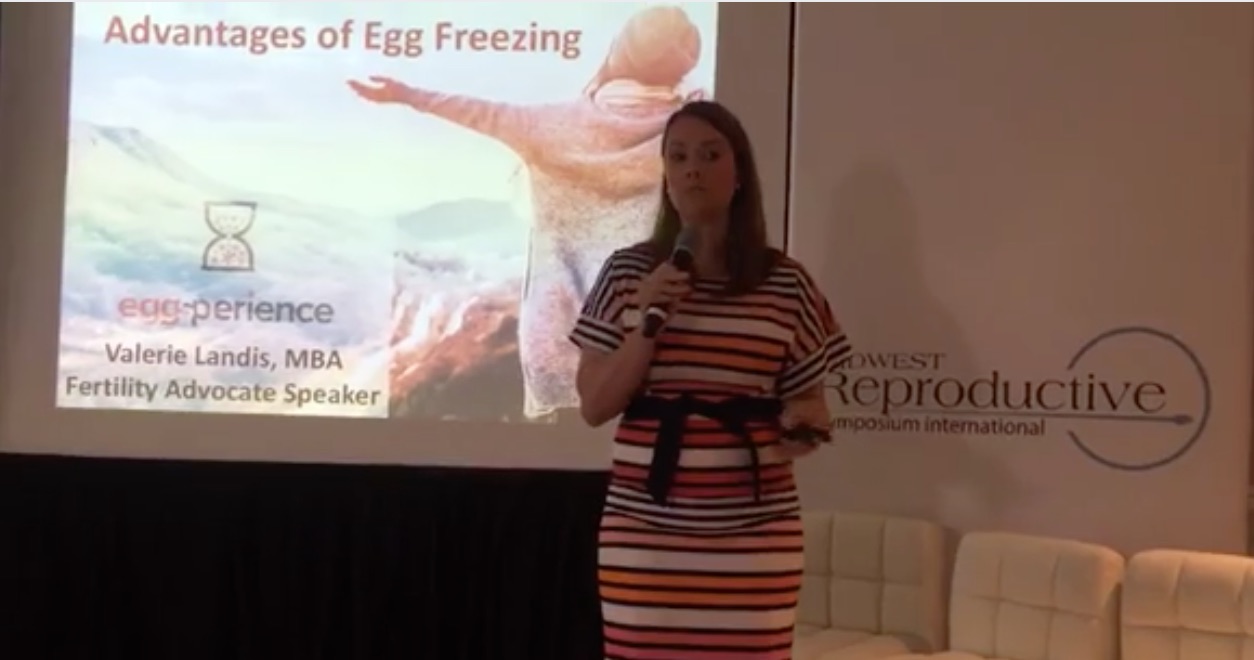 Midwest Reproductive Symposium International, better known as MRSi, was started in 2005 by Dr Angeline Beltsos along with great sponsors like Ferring to bring together business minds and healthcare professionals involved in reproductive medicine each year. Three days packed with scientific programs of excellence lectures and offers the opportunity for specialists in this field to discuss the most current information with colleagues and the faculty. It was a hugely successful meeting which attracts the top in the fertility industry worldwide. Learn more about MRSi here.
The moment Louise Brown, the world's first IVF baby, met Elizabeth Carr, the first IVF baby born in the US, was at the Chicago MRSi meeting who orchestrated the momentous meeting. These two women are incredible figures of hope and offer such inspiration to men and women who are going through IVF or who have IVF babies. Both women are smart, healthy, happy mothers. Neither of them had to go through IVF themselves for the birth of their children.
MRSi Public Day was a new segment at this year's meeting. I was asked to give a lecture on the advantages of egg freezing. Check out the egg freezing lecture below.
Regardless if you are seeking fertility treatments for cryopreservation reason or currently doing IVF to get pregnant now, there is a huge community out there of people also going through the exact same thing as you are. No matter where you are in the journey, remember you're not alone. With 1 in 6 couples worldwide experiencing fertility issues, there is no need for the topic to be taboo anymore.
People Magazine Coverage of MRSi Event